Developer of Meaningful Use Program Endorsed by Esteemed Healthcare Facilities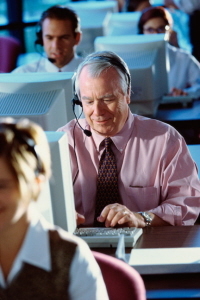 Rochester, WI
–
Meaningful Use Monitor
, a developer of monitoring software for hospitals and eligible providers, proudly announces that it has received endorsements from several leading healthcare facilities, including Kennewick Health Systems, Digestive Health Specialists, and Rockford Health System. The endorsements come as the company prepares to help providers meet the upcoming Stage 2 meaningful use objectives established by the Centers for Medicare and Medicaid (CMS).
"MUM's functionality…enabled us to quickly and effectively understand what we have to do to be eligible for HITECH's stimulus funds for both the Hospital and our physicians," said Senior Vice President for IT Planning and Chief Information Officer Dennis L'Heureux of Rockford Health System. Susie Ross, director of administrative services at Digestive Health Specialists, said, "Meaningful Use Monitor has given Digestive Health Specialists tools, knowledge, and professionalism that clearly met our expectations for achieving the highest level of diligence in our Meaningful Use compliance efforts."
Recognizing the need of healthcare providers and facilities to track meaningful use compliance in order to qualify for incentive payments through CMS, the company developed a program that fully integrates with providers' electronic health records software and tracks compliance at every turn.
Among the other features of the program are detection of a provider's potential for an audit, calculation of stimulus payments, mock audit features, measure-by-measure guidance on reporting, and post-audit support.
Meaningful Use Monitor urges hospitals and eligible professionals planning on attesting for Stage 2 meaningful use to consider a monitoring program to ensure compliance with core and menu set objectives and avoid an audit. For more information about Meaningful Use Monitor, visit the company's website,
http://www.meaningfulusemonitor.com/
, or contact the company by phone at 414-640-2817.
About Meaningful Use Monitor
Meaningful Use Monitor is committed to helping ambulatory and inpatient healthcare providers comply with meaningful use objectives and receive their incentive payments through CMS. Our expert team has developed a sophisticated program with EHR linking capabilities that carefully monitors and tracks meaningful use progress. With innovative solutions like audit detection and mock audits prior to attestation, Meaningful Use Monitor has become part of the larger effort to help healthcare providers improve patient care and outcomes.
Email Meaningful Use Monitor