Toby Keith's Wild Shot Mezcal is Shaking Things Up – Signs Industry Veteran Shawn Harlan as Chief Marketing Officer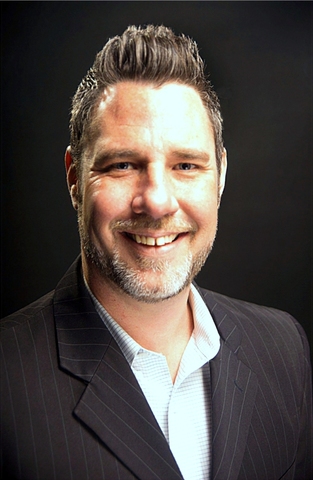 (NASHVILLE, Tenn.) February 20, 2014 — Toby Keith's Wild Shot Mezcal today announced that the company has inked a deal with industry veteran Shawn Harlan to join their team as Chief Marketing Officer.
Shawn Harlan is the exiting CEO of Nude Vodka, a premium vodka brand launched in early 2007. Harlan's new role with Wild Shot will be to engage and educate consumers, spearhead the company's overall marketing, sales and advertising initiatives, and work closely with industry partners to make Wild Shot the talk of 2014. "I'm truly honored to be a part of the Wild Shot team; it's an amazing product with endless potential. The mezcal market is just starting to boom, we're already the #1 premium mezcal in the country. I look forward to making Wild Shot the #1 premium mezcal in the World," said Harlan.
Distributed by Southern Wine & Spirits, Wild Shot Mezcal has been on the market since 2011 and has received a great reception from consumers and industry partners. "It is great to have Shawn onboard. His expertise in the beverage industry will be a great asset to Wild Shot," said Toby Keith.
What is Mezcal?
Mezcal is tequila's older, wiser brother, the difference being that tequila is made from the blue agave, while mezcal is made from all types of agave plants. Mezcal is produced in small batches, roasting the heart of the agave, or piñas, in an earth oven. Tequila is typically made in large industrial batches, and is steamed, not roasted so you don't get the smoky flavor associated with mezcal. Though not yet as popular as tequila, mezcal is gaining in popularity in the U.S. Mezcal was originally meant to be sipped slowly and enjoyed like scotch. It can also replace tequila in any mixed drink. Part of the allure of mezcal is the presence of the agave worm in the bottle. The worm is intended to be eaten as the last drink is poured.
About Wild Shot Mezcal
Wild Shot is hand-crafted using 100% green agave in San Luis Potosi, Mexico. Wild Shot is a top-shelf mezcal that was unveiled by Toby Keith in 2011. Wild Shot is an award winning, premium mezcal, authentic down to the worm at the bottom of each bottle. The traditional Mexican cousin to tequila fits perfectly with themes running through many of Keith's songs including "Stays In Mexico," "Bullets In The Gun" and "Good To Go To Mexico".
"I like to put Wild Shot in the freezer, instead of the liquor cabinet, and leave it in there all the time. I pour it straight and sip it like scotch." - Toby Keith
Wild Shot is proudly imported by Shaw-Ross International Importers and distributed by Southern Wine & Spirits in 40 states. For more information please visit
www.WildShot.com
About Toby Keith
From his first No. 1 smash "Should've Been A Cowboy" to his latest release Drinks After Work, Toby Keith has been one of the most consistent self-directed hit makers of his era. From one of his previous collections, Clancy's Tavern, the lead single, "Made In America," topped the charts as one of the fastest rising songs in a long line of chart burners from Keith's pen. The second hit, "Red Solo Cup," has become the most remarkable and commercially successful country single in recent memory with a viral video with more than 22 million views while having topped the top downloaded country songs. His latest single, "Shut Up And Hold On," hails from his current offering.
At the core of Toby's unparalleled success is his songwriting, which has powered an astounding succession of hit songs to the tune of more than 80 million BMI performances on commercial radio stations worldwide. He has been honored by the Nashville Songwriters Association International with its Songwriter/Artist of the Decade distinction, is a three-time BMI Country Songwriter/Artist of the Year and was named the American Country Awards' Artist of the Decade.
His albums have sold more than 38 million copies, ranking him among the top-selling all-genre artists on Billboard's Top 200 Artists of the Decade. Keith is also Billboard's No. 1 Artist of the Decade and No. 1 Country Songwriter of the Decade. His tours, including 2013's Hammer Down Tour, long sponsored by Ford Trucks, have drawn more than one million fans each year for the last decade. His roster of I Love This Bar And Grill restaurants continues to grow, and his signature spirit Wild Shot has become the No. 1 premium mezcal in the U.S. These, among other endeavors, have earned Keith annual recognition from Forbes as one of the very top-earning entertainer/musicians in the world.
But Toby's most rewarding experiences, as exhibited in his continual devotion to them, come from giving back. Whether it's helping sick children and their families in his native Oklahoma through the Toby Keith Foundation or supporting US Troops including USO Tours throughout the world, Keith has never lost touch with the most important things in life.
Contact:
Laura Covington
TKO Artist Management
2303 21st Ave S, 3rd Fl
Nashville, TN 37212
Laura@tkoartistmanagement.com