Equal Strategy CEO, Simon Faure-Field is Keynote Speaker at Resort Development & Hospitality, Conference, Dubai, UAE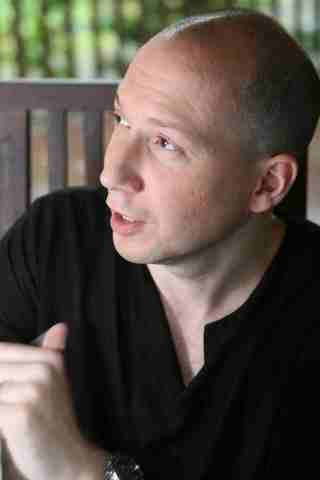 The growth of the Middle East tourism market has presented significant opportunities for the development of Integrated Resorts. There is a significant growth of resort hotels that are built specifically to create a captive trade. Though of course hotels have always been built in popular destinations, the defining characteristic of a resort hotel is that it exists purely to serve another attraction, the two having the same owners. Successful openings of various Resorts with their host of facilities and amenities in the region have reinforced the Resort model as a catalyst for national economic development.
For more than fifteen years, Simon Faure-Field and his Singapore-based consultancy Equal Strategy have been at the cutting edge of techniques that make consumer, retail and hospitality environments in the Asia region more attractive for people to spend time in. Faure-Field's solutions have been adopted by numerous local and regional businesses, notably luxury hotels, banks and retailers seeking to increase customer interaction through experiential marketing, and differentiate themselves from their competitors.
"As humans, we are affected by the appeal of our surroundings, which tend to affect our behaviour," says Faure-Field. "Particular combinations of music styling and fragrance can set the tone for a brand, put customers into a certain frame of mind in which to make their purchase decisions, create an emotional attachment, and drive loyalty, to the brand beyond the customer's initial visit." Faure-Field will be showcasing some of his past case studies on clients, such as Marina Bay Sands, Solaire, and Pan Pacific Hotel Group who have embraced this game-changing sensory branding methodology.
About Equal Strategy
Equal Strategy delivers "music", "fragrance" and "recorded telephone messages" to businesses in a scientific way that enhances the overall customer experience of the brand and causes the customer to stay longer and buy more! Equal Strategy is the only company in Asia that specialises in deploying "music" and "fragrance" solutions to business where the two senses are stimulated in synergy with each other. Sound and smell deliver stimuli directly to the memory centres of the brain, influencing behaviour and creating suggestion at both the conscious and unconscious levels. Decades of behavioural research into the habits of consumers has found that "consumer arousal" can be either stimulated or suppressed through the use of mood settings like music and fragrance.
www.equalstrategy.com