Blossom Dental Excellence Announces the Availability of Affordable Private Dental Plans for Individuals in San Jose and Los Gatos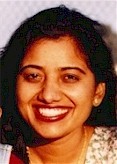 San Jose, CA - Blossom Dental Excellence is pleased to announce that they are now privately offering
affordable dental plans
in the San Jose and Los Gatos areas for individuals and families who do not currently have dental insurance or who have limited coverage. By choosing to take advantage of this dental plan, patients will potentially save hundreds of dollars or more every year. More importantly, they will be able to afford quality dental care for their entire family.
"Offering an affordable
dental plan
that provides for comprehensive care is important to us," stated Dr. Jaswinder Ghuman. "We want to be able to bring dental care within reach of everyone who needs it by making it affordable and easy to get. We've had a lot of success so far with our in-house dental plan, enabling people to switch over from limited plans or to obtain coverage for the first time in their lives."
Dr. Ghuman followed up by saying, "Here is a dental plan that not even Congress can deliver. It's one that everyone can afford, giving them access to basic dental services." This is not dental insurance, but rather, it is a plan that provides significant discounts along with basic dental care.
The dental plan offered by Blossom Dental Excellence is available to anyone, and it does not restrict membership because of health conditions. For a flat annual fee that is determined by the number of the individuals in the plan, members receive two dental exams with x-rays per year, teeth cleanings, preventative services offered by the practice, and reduced pricing on all corrective services.
About Blossom Dental Excellence:
Devoted to the practice of restoring and enhancing their patients' smiles, the dentists at Blossom Dental Excellence are trained in the latest general,
family
, cosmetic, and emergency dental procedures. Combining expert knowledge with the latest technology and state-of-the-art equipment, Jaswinder Ghuman, DDS delives efficient, gentle dental care. Offering affordable private dental plans makes it possible for them to offer quality dentistry to all of their patients, regardless of whether they have dental insurance.
Email Blossom Dental Excellence