Go Minis® Have Partnered with Source First Advisors for Franchise Growth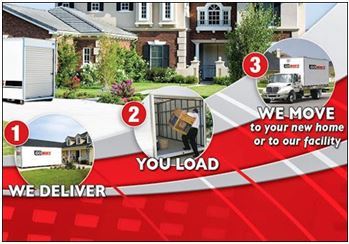 Simi Valley, CA – As a nationally known portable moving and storage solution provider,
Go Minis
® is excited to announce its recent partnership with Source First Advisors in extending its Dealer Conversion Project and franchise resale efforts, as the company continues its international expansion.
According to Mike Lohman, Go Minis® LLC board member, their franchise system has been recognized with several 2014 top rankings in a variety of categories, with their continued commitment to expanding their system internationally and branding it as a recognized portable storage industry franchise. Dealers that have already converted their operations to franchisees recognize the value of the Go Minis® brand, and know it is on its way to becoming the number one mobile storage and moving solution provider.
Go Minis® patented portable moving and storage solutions are perfectly designed for residential, commercial and government operations looking for a flexible way to move or store their valuables, property and other items. Go Minis® was originally founded in 2002 in Florida and is one of the fastest growing portable storage and moving solution providers in North America, with over 200 convenient locations in the United States, Canada and Mexico. International expansion efforts have resulted in locations being opened in several countries, including Ireland, Australia, United Kingdom and Panama.
Go Minis® is proud of its past and recent awards that help to establish the company and its presence as a top performer in the mobile storable and moving industry, such as:
2012 Best of Simi Valley Award in the Self-Storage category
Second place in the Portable Storage Containers category by Entrepreneur Magazine 2014 Franchise 500
Ranked number 19 by Entrepreneur Magazine for the Top New Franchises of 2014
Being recognized by Franchise Business Reviews as having the "Most Satisfied Franchisees"
In order to further their expansion efforts, Source First Advisors is providing support in helping with the business and brand strategy, and domestic and international franchise development of franchise resale for Go Minis® dealers wanting to convert their operations into franchisees, as well as offering opportunities for people interested in purchasing an established location from a dealer who is ready to retire.
According to Nancy Estep-Critchett of Source First Advisors, this strategic partnership makes perfect sense with their extensive advisory commitment and being able to leverage their sister company, Franchise Resales LLC, to offer the assistance Go Minis® requires in delivering a franchise concept expected to continue to be huge success.
To learn more about new franchise opportunities, or get assistance converting your dealership into a franchisee, visit Go Minis® website at
www.gominis.com/franchise-opportunities
.
About Go Minis
Go Minis® is one the fastest growing franchise opportunities in the portable moving and storage industry. Today, Go Minis® has locations in 46 states, Canada, Mexico and several countries internationally. The organization is based in Simi Valley, California and continues to grow and expand, both nationally and internationally.