PTI Publishes White Paper on Starting a Career in Culinary Arts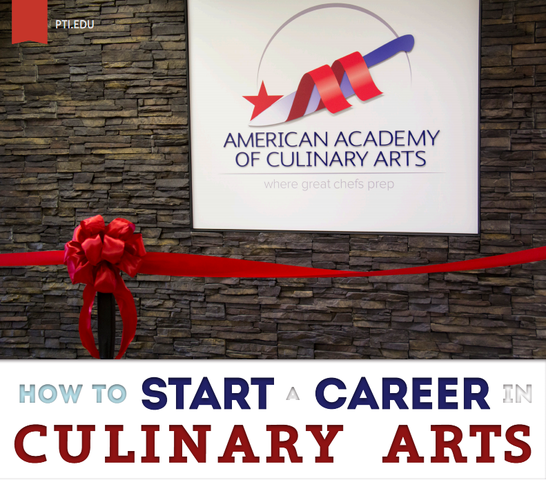 With the opening of its American Academy of Culinary Arts (AACA) chef school, Pittsburgh Technical Institute has published a white paper on the culinary arts for young men and women who are considering training for a career as a cooking professional. The white paper discusses the advantages of formal culinary training for those entering the food industry as well as qualities to look for in prospective culinary programs.
With insights provided by Certified Executive Chef Norman Peter Hart, director of PTI's new culinary arts school, the white paper explains that culinary programs provide students with foundational skills in not only cooking, but restaurant management, menu creation, and how to prepare food entirely from scratch without relying on pre-made items like desserts and sauces. If students find they prefer a certain cooking style or area of the kitchen, they also have some of the best resources to foster specific skills in those areas.
Students looking at prospective culinary academies should be mindful of the curriculum to make sure the career training program includes the business side of cuisine instead of just cooking skills. Teachers should be seasoned chefs with professional experience that they can bring into kitchen classrooms. Students who have narrowed their educational choice to a specific program should observe a class to watch how instructors run their kitchens and interact with their student chefs as well as what kind of equipment and tools they will use during their culinary training.
The AACA experience borrows best practices from traditional apprenticeship programs, in which chefs-in-training get an inside look at a restaurant's operations as they learn vital skills and recipes from professional chefs. The AACA began accepting students for chef training in Pittsburgh in July 2013, and welcomes campus visits to its culinary college throughout the year for students interested in either the chef certificate program or the 2-year, Associate in Science degree in Culinary Arts.
To learn more about the benefits of formal culinary training as well as where to find professional culinary opportunities, read the full white paper:
http://www.pti.edu/aaca/campus-life/aaca-blog/how-to-start-a-career-in-culinary-arts
ABOUT PITTSBURGH TECHNICAL INSTITUTE
Pittsburgh Technical Institute (PTI) is a two-year career college with a 180-acre campus in North Fayette, west of Pittsburgh, PA, that has delivered career-focused education since 1946. PTI offers associate in science degree and certificate programs in areas such as Business, Criminal Justice, Design, Hospitality and Culinary Arts, Healthcare, Nursing, Information Technology, Trades Technology, and Energy and Electronics Technology. Experienced faculty provide students with practical skills for a number of in-demand fields including Architectural CAD and Mechanical CAD, HVAC technology, smart building technology, computer networking, computer programming, restaurant management, hotel and casino management, accounting, travel and tourism, marketing, management and a variety of allied health care programs. Classes are offered on campus with day and evening options, through PTI Online, and through PTI's American Academy of Culinary Arts (AACA).
PTI is accredited by the Middle States Commission on Higher Education and designated a military friendly school. For more information about how you can apply your experiential learning skills to a hands-on career-focused education, contact PTI by calling 1-800-784-9675 or visit
http://www.pti.edu/
Email Pittsburgh Technical Institute/American Academy of Culinary Arts