MiWay's MiHeart Project Opens Doors in Education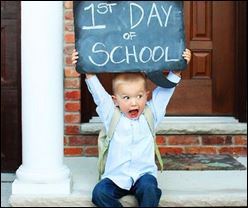 Johannesburg, South Africa – The MiHeart Project from MiWay focuses specifically on computer literacy because it is the global language of the workplace and a vital tool for success in today's high-tech world. Thanks to this initiative, more than 4,000 students will now have access to computer laboratories – fully installed with internet facilities. Schools that will benefit from this initiative include Moletsane Secondary and Protea Glen Secondary Schools in Soweto; Maphutha Secondary School in Tembisa and Harmony Primary School in Lenasia.
René Otto, CEO of MiWay, says: "We hope to make a positive impact on the future of our country. The MiWay brand is a patriotic, caring and truly 'new South African' brand. MiWay is only six years old, but we are in a position to share some of our early successes as a business with less privileged communities and thereby contribute to the transformation of our nation."
This car and home insurance provider wants to empower children by giving them the freedom to use this initiative as a springboard to achieve the type of education they need to create a brighter future for themselves, their families and their communities. MiWay firmly believes that a strong emphasis on education can build the foundation for economic freedom.
Andrew Setshedi, Principal of Moletsane Secondary School, says: "The generous endeavour by MiWay could not have come at a better time, as mankind is embarking on a transformation to enhance the ideals of education through the use of technology. The incorporation of technology in the classroom has now become a paramount need to ensure that our learners are equipped to make it in the global competitive academic world and future workplace. We are grateful to MiWay for affording us the opportunity to introduce leaners to new ideas and opportunities."
MiWay staff members involved with the project refer to themselves as MiHeart Volunteers and play a vital role. Staff programmes are in place to assist with cultivating a love for computers through mentorship, talks and adult computer literacy programmes. "The MiHeart initiative gives MiWay staff the opportunity to plough something back into the community," says Otto. "I am proud of their commitment to join forces with communities to inspire and empower these students."
About MiWay
MiWay
is one of South Africa's leading direct, short-term insurance companies. Our business objective is to give our customers great value-for-money insurance products and offer a comprehensive range of short-term insurance products including car insurance, household and homeowners insurance and add-on products like motor warranties and liability cover. MiWay also offers motorcycle insurance and bicycle insurance.
We offer flexible, innovative and affordable insurance that suits the client's pocket and gives peace of mind. MiWay also rewards clients with a one-of-a-kind loyalty programme called
MiRewards
. MiRewards is a cash reward paid directly into the bank account of our clients and is given to all clients that have been insured with us for at least three years – regardless of whether they have claimed or not.
With a staff complement of over 1000 people, we are committed to providing superb customer service and are transparent in all our dealings with our clients. MiWay has also been voted the best company to work in the 2012 Deloitte Survey.
MiWay offers complete
home and car insurance quotes online
, the ability to earn rewards and save on joining fees by buying car insurance policy online. We also offer self-management of the insurance portfolio without ever having to fill out a form or calling us as well as 24/7/365 lodging and tracking of claims.
Contact MiWay
or call us directly on (+27) 860 64 64 64.
Contact Information
Media Relations Department
MiWay
0860 64 64 64
Contact Us