Pogogeff & Company Accountant Earns Enrolled Agent Designation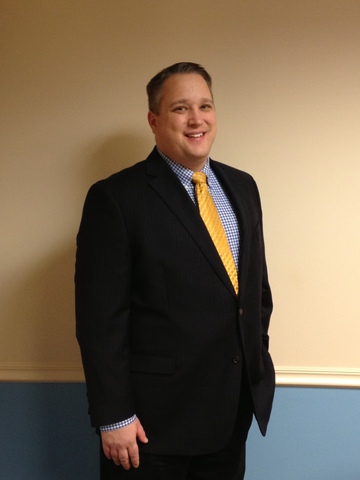 Fort Lee, NJ – Pogogeff & Company has announced that accountant, D. Thomas Grigsby, Jr., recently earned the prestigious Enrolled Agent designation from the U.S. Internal Revenue Service (IRS).
The IRS grants the Enrolled Agent designation only to accountants who demonstrate proven experience in the field as an IRS agent or who pass a rigorous three part examination that verifies their high level of knowledge in taxation, including business and individual tax returns. The Enrolled Agent designation is the highest credential awarded by the IRS and gives those who qualify the ability to represent taxpayers before the IRS.
As an Enrolled Agent, Grigsby is a federally authorized tax practitioner and will now be able to offer an unparalleled level of service to clients, by directly handling matters that involve the IRS.
"By obtaining Enrolled Agent status, I can now offer greater assistance to clients who are undergoing audits and facing collections. Most CPAs are knowledgeable about taxes, but few specialize in the area and even fewer are given EA status. I am excited to be able to increase the level of service that I provide to Pogogeff & Company and am committed to helping the individual and business clients I serve with their tax needs," Grigsby said.
As part of the high standards that Enrolled Agents are expected to keep, Grigsby will complete 72 hours of continuing education every three years. This means that Pogogeff & Company will be able to serve their clients with the most thorough and up-to-date knowledge of ever-changing tax law, in addition to being able to represent them directly before the IRS.
"Enrolled Agent Status puts me in the special position to offer direct and comprehensive representation with the IRS, including audits, collections, payment problem resolution, and appeals. With this certification, our firm has a unique advantage that truly allows us to do the most to help our clients," Grigsby said.
For more information about tax preparation, tax planning or to learn more about what an Enrolled Agent can do for you, please contact Pogogeff & Company. Some of their offered services include, but are not limited to:
Tax Preparation and Planning
Accounting and Bookkeeping
About D. Thomas Grigsby, Jr. and Pogogeff & Company
Pogogeff & Company, CPAs is a family-owned accounting, tax and consulting firm based in Fort Lee, New Jersey. The company was founded in 1978 by Andrew D. Pogogeff, CPA and has grown to a team of four accountants, each with a specialty in the field of accounting. Pogogeff & Company offers forensic CPA services, small business accounting services and tax preparation and planning services to individuals and businesses.
D. Thomas Grigsby, Jr. is an accountant at Pogogeff & Company, CPAs. He holds a Bachelor of Science degree in accounting from Saint Peters University, graduating from the institution with honors. Grigsby specializes in taxation and is now an Enrolled Agent, able to advise, represent, and prepare tax returns for individuals, partnerships, corporations, estates, trusts and any entities in which IRS tax reporting is required.
Email Pogogeff & Company CPAs