Peak Medical Introduces New Chiropractor to Staff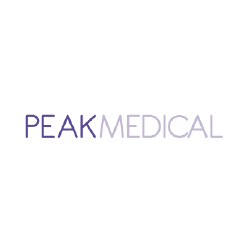 Berkley Heights, NJ – Dr. Michael Catalanello is now a member of the staff at Peak Medical. The chiropractic center in NJ offers a team approach to noninvasive pain treatment. Before accepting the position as a chiropractor in NJ, Dr. Catalanello spent more than 20 years practicing as a chiropractor, including the ownership and operation of two private practices in Pennsylvania. In addition to being a New Jersey Pennsylvania IL licensed and board certified chiropractor, Dr. Catalanello is also a certified chiropractic sports physician, certified chiropractic rehabilitation practitioner level II, and certified insurance consultant.
Dr. Catalanello joins a staff of some of the finest doctors in the state, providing chiropractic care and physical therapy in New Jersey. Peak Medical is a multi-disciplined, multi-doctor pain management clinic where NJ residents can receive treatment for pain that a number of invasive treatments including chiropractor, physical therapy, exercise, diet and nutritional services. Their goal is to provide each person with total body wellness through a caring, comprehensive and diversified approach that has a strong emphasis on educating the patient.
The chiropractic care provided at Peak Medical is used to give patients relief for disorders of the musculoskeletal system and the nervous system, in addition to its effect on general health. Dr. Catalanello makes a welcome addition to the team of New Jersey chiropractors who can provide effective treatment to many patients suffering from pain of the back, neck, in the joints, arms or legs, in addition to headaches. Contact Peak Medical to schedule an appointment by calling 908-665-0770 or by filling out the short form online at
www.peakmedicalnow.com
.
About Peak Medical
Peak Medical is a multi-disciplined pain medical center with some of the finest chiropractors in NJ. They offer a drug-free, hands-on approach to health care that includes a multi-doctor approach to achieving total wellness. In addition to chiropractic care, they also offer a number of alternative treatments including acupuncture, deep laser therapy, cold laser and physical therapy at their New Jersey clinic.