Wattco Supplies Heaters for Keystone XL Pipeline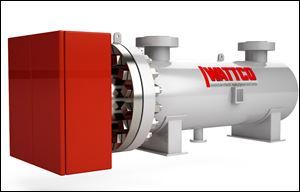 Wattco, a leader in industry and commercial grade electric heaters, is assisting large petrochemical companies for the Keystone XL Pipeline. This project transports oil from the Canada and the northern States to the refineries in the Gulf Coast.
In its natural state, oil maintains a higher viscosity. The thickness of it results in slow movements that take long times to transfer through pipes. To speed the movement up, the oil is heated. This lowers the viscosity and allows it to move closer to the speed of water. Wattco is assisting large petrochemical companies involved in the Keystone XL Pipeline for this purpose.
The pipeline cost over five billion dollars to create and begins in Alberta. Phase 4, which has yet to begin, will have it finishing in Houston, TX. Altogether, there will be over 2,000 miles of pipes and up to 700,000 barrels of oil to heat each day.
The
petrochemical heaters
Wattco supplies must maintain hydraulic and thermal constraints while keeping the oil temperature stable. Their electric heaters are ideal because of temperature accuracy, less in-plant emissions, and the ability to withstand high heat. Three types of heaters are suitable to handle petrochemical industry needs, including:
Circulation Heaters:
Extremely efficient for oil, these are closed systems in which heat is applied from outside, and materials exit at a controlled temperature.
Immersion Heaters:
The heater is put into the oil to warm it directly, though build-up can make it ineffective for large projects.
Flange Heaters:
These offer optimal heating and utilize flanges with immersion coil heaters.
Though Phase 4 has yet to gain necessary permits, Wattco is proud to offer petrochemical heaters that meet and exceed project expectations. The company notes that, "The transportation of oil is a dangerous endeavor. We are proud that our craftsmanship and products are trusted to help make this a safer and easier project." If you have questions about Wattco's products or service, contact them via phone or visit
www.wattco.com
.
About Wattco
With 45 years in the heating industry, Wattco provides high-quality products and service. Their commercial-grade electric heaters are made to offer solutions to customers, rather than only products. This is seen through Wattco's unmatched customer service and uncompromised quality goods.