Sticky Jewelry Highlights Partnership Opportunities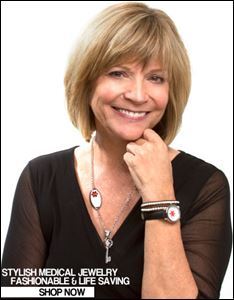 St Petersburg FL - Sticky Jewelry, also known as Sticky J, is a world leader in personalized and engraved medical ID jewelry and other types of customizable jewelry. The company is now offering various partnership programs to meet the need of their clients to help them save money and enjoy other benefits. Whether a client needs one piece of custom jewelry with a company logo, or is interested in becoming a wholesaler of personalized jewelry, Sticky J can offer special pricing and handling for its partners.
Corporate clients looking for custom jewelry pieces with their logo or other decals for an event can partner with Sticky J and secure special pricing. The personalized jewelry specialist can work with companies on one piece or a bulk order of customized jewelry. This option is ideal for companies looking for special client gifts and promotional pieces.
Jewelry retailers, stores and online, can choose to become a wholesale buyer with Sticky J. The company offers special programs to meet the needs of wholesalers and can deliver engraved jewelry, or clients can select from hundreds of fashionable personalized jewelry styles offered by Sticky J. Another way online jewelry retailers can partner with Sticky J is through the affiliate referral program. By referring shoppers to Sticky J, affiliate partners will receive a commission.
For more information about these partnership opportunities, and to inquire about pricing, clients can visit
www.stickyj.com
.
About Sticky Jewelry:
Sticky Jewelry (affectionately known by some as StickyJ) was founded in 2000. Our first product was an engravable photo pin that could hold a Polaroid i-Zone photo. Sticky Jewelry has expanded its inventory to include engraved lockets, dog tag pendants, id bracelets, key chains, fashionable medical alert jewelry, and much more. The vast majority of the items we sell are able to be personalized with custom engraving, using either our traditional diamond-tipped stylus engraving machines or our laser engraving machines.