Orlando Accounting Firm Offers Fully Outsourced Accounting Services for Small Businesses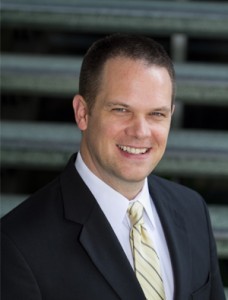 Orlando, FL - James A. Adkinson, CPA, P.A. is proud to announce full-service outsourced accounting solutions for small businesses throughout the Orlando, Florida area.
The accounting team at James Adkinson, CPA, P.A. knows how much time, money, and effort small business owners put into accounting. To help clients better manage their time, James A. Adkinson's firm is offering full-service, outsourced accounting to area small businesses.
The firm helps Orlando area business owners with everything they need to take control of their accounting. The staff can manage payroll,
tax preparation
and filing, the preparation of financial statements and other
bookkeeping
services. The firm also handles all accounts payable and accounts receivable, relieving small business owners of these complicated tasks.
"We understand that all of these accounting duties can be a drain on the time and resources of small businesses owners, especially if they do not have accounting experience. That is why the
full-service outsourced accounting
solutions we offer are so important. They allow business owners to focus on what they do best, so they can grow and develop their business. By freeing business owners from the more tedious parts of running a company, we can help make businesses more successful so they can keep delivering good and services to their community," Adkinson said.
The full-service outsourced accounting services offered by James A. Adkinson's firm are also cost-effective for businesses of all sizes. Instead of hiring a full-time bookkeeper, a CPA to plan and file taxes, and a clerk to track bills and payments due, a business can enlist Adkinson's firm to provide all necessary assistance.
"We are proud of the services we provide to our clients, and we take care of every small business like it was our own. We are happy to offer full-service outsourced accounting services to help the businesses in our Orlando community," Adkinson said.
About James A. Adkinson:
James Adkinson is a certified public accountant who has been practicing accounting for over 17 years. He graduated from the University of Missouri with his from BS in Accountancy and is currently completing his Master in Taxation at the University of Central Florida. James has had experience working in the private sector, as well large international public accounting firms, before opening his own accounting firm. James has experience working with clients in medical practices, law firms, engineering firms, restaurants, manufacturing, retail, construction companies, specialty contractors, real estate and more.
He is a member of the Florida Institute of Certified Public Accountants and the American Institute of Certified Public Accountants.
For more information on how your small business can benefit from outsourced accounting services, visit the website at
adkinsoncpa.com
Email James A. Adkinson CPA, P.A.