ECI Development CEO Interviewed at the New Orleans Investment Conference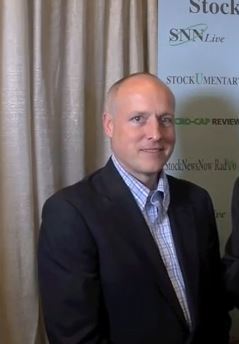 March 4, 2014 - Stock News Now interviewed some of the leading businesses at the 2013 New Orleans Investment Conference. In
an interview with Michael Cobb, CEO and Chairman of ECI Development
, it was discussed how ECI Development is successful, how they advertise, what properties they offer and even the market for overseas property.
What Does ECI Development Do?
ECI Development
allows North Americans to get the quality of life they want and deserve for a significantly lower price in South and Central American destinations. Cost of ownership, everything from acquisition, to taxes, HOA fees and maintenance is just a fraction of the price that they would pay in North America. With affordable household help, groundskeepers, and caregivers, retirees can enjoy the warmth, scenery and laid-back atmosphere of tropical destinations in
Panama
,
Belize
,
Nicaragua
and
Costa Rica
without chores.
"The diversity of these destinations appeals to a wide range of investors, and they can find exactly what they desire, whether that is Eco-friendly beach homes in Costa Rica or urban condos in the heart of sophisticated Panama," said Cobb.
What Kind of Market Exists for ECI Development?
The market for ECI Development is, quite simply, enormous. More than 10 percent of Americans and Canadians are interested in buying a second home, which translates to a market of roughly 40 million individuals.
ECI Development wants to provide options for each of those individuals at a price point they can realistically afford. Although the prices dropped significantly between 2008 and 2011, just like they did in North America, recovery has been speedy and in some cases, like that of Nicaragua, there is no end in sight for the upswing of property values.
Who is Buying These Overseas Properties?
There is little doubt that a major reason to invest with ECI Development is for a retirement property.
"Currently, more than half a million Americans are retired overseas, and there are many more who want to join them," said Cobb.
Other reasons to invest in an overseas property in Belize, Nicaragua, Panama or Costa Rica might be as a second home, a vacation home or even simply an investment property with income potential.
Marketing to Interested Investors
ECI Development works to target their marketing on the people who are most interested. That means using search terms to draw in people already looking for property, and it also means targeting North American travelers already enjoying vacations in South American and Central American destinations.
"It's a safe place that I trust for my own family and I hope to help others discover the benefits of living in Nicaragua as well," said Cobb.
To learn more about ECI Development and how they help North Americans get their dream lives in paradise at a reasonable cost visit call Mike Cobb at 011-505-2265-1137 or visit
www.ecidevelopment.com.