Total Health Physical Medicine and Rehabilitation Center Introduces Cynthia Piscopo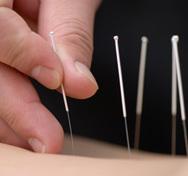 Florham Park, NJ – Cynthia Piscopo makes a great addition to the staff at Total Health Physical Medicine and Rehabilitation. Her specialty is in Chinese medicine, and her approach is one that treats the entire mind, body and soul in each session with her patients. This helps to further the mission of Total Health Physical Medicine and Rehabilitation Center in its quest to provide the most effective treatments in a nurturing environment by providing acupuncture in NJ at Total Health.
Cynthia Piscopo has been practicing Chinese medicine since 2007. Her main focus is on helping people live richer, fuller lives through natural remedies. When Cynthia was attending NYU to obtain her Masters degree in Biology, she began exploring Chinese medicine – namely, acupuncture. She started using the techniques on herself and was amazed at their vast benefits, and she wanted to share her knowledge and expertise with others in order to further natural health and assist with pain management in NJ.
Cynthia's technique is one of a gentle nature. She wants her patients to feel comfortable with the procedures, since the more positive a patient's outlook is about a treatment, the more positive the results will be for them. Her goal is for each of her patients to have a relaxing, healing experience every time she treats them. In her free time, Cynthia enjoys yoga, the arts, and spending time with her daughter.
Cynthia is the perfect addition to Total Health Physical Medicine and Rehabilitation Center's nurturing environment. Each patient that walks through the doors of the facility can expect to find caring, compassionate pain management doctors in NJ that will work hard to understand the health care goals of each patient. Their approach is not a one-size-fits-all protocol, but one that is individualized to meet the needs of each patient. Their goal is to help each patient become pain free in the most comfortable way possible for them. Every patient is unique and has problems that are their own. The staff at Total Health Physical Medicine and Rehabilitation Center recognizes that and treats each patient not as another medical chart, but as a person with real problems that deserve real treatments.
would like more information about acupuncture in NJ, Cynthia Piscopo or the services offered at Total Health Physical Medicine and Rehabilitation Center can visit them online at
www.nopainmed.com
.
Total Health Physical Medicine & Rehabilitation Center is a New Jersey multi-disciplinary clinic focusing on eliminating pain and physical limitations for their clients. They use the latest techniques and technology to help their clients live healthier, happier lives. They enlist the input from medical doctors, acupuncturists, chiropractors and physical therapists on their staff to more holistically treat pain or physical limitations their clients may be facing. Total Health is conveniently located in the center of Florham Park and treats patients from the surrounding cities of Whippany, Morristown, East Hanover, Livingston, Madison, Cedar Knolls and Parsippany.
Email Total Health Physical Medicine and Rehabilitation Center