Berger Transfer and Storage To Host Open House To Celebrate The Relocation Of Our Phoenix Branch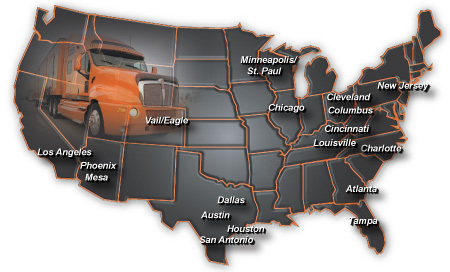 Phoenix, AZ – Berger Transfer & Storage, Inc. is pleased to announce the relocation of its Phoenix branch, which is now in a brand new facility 10 miles west of the city. Berger will host an open house on Friday, April 4th to celebrate the new facility. The event will be held from 11:00 a.m. – 4:00 p.m. Friday, April 4th at Berger's Phoenix location, which is located at 602 South 54th Avenue. The Phoenix Chamber of Commerce is scheduled to conduct a ribbon cutting at 11:30 a.m. to kick off this new location. Local residents and businesses are encouraged to attend. We will provide lunch, golf-themed games, and prizes will be provided for those who attend. Come meet our staff, visit our work stations, sit inside a moving truck, and get an in-depth look at the operations of a moving and storage company.
About Berger Transfer & Storage, Inc.
Since 1910, Berger has been delivering quality transportation services to individuals, corporations and government agencies. As Allied's largest asset based agent, Berger is a full-service moving company that specializes in the transportation and storage of household goods, office and industrial equipment, special products and product distribution. Berger movers provide local, long distance and international moving services for residential customers, businesses and government agencies.
www.bergerallied.com
.
Email Berger Transfer and Storage, Inc.