Law Offices of Garrett T. Ogata Help Out of State Clients Navigate Nevada DUI Laws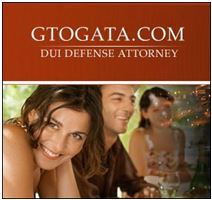 Las Vegas, NV - Nevada attracts millions of business and leisure visitors each year. Out of state residents stopped on a suspicion of a DUI by Nevada police often are unaware of the state DUI laws or the potential penalties they can suffer in their home state as a result of a DUI arrest. The
Law Offices of Garrett T. Ogata
, a leading group of Las Vegas DUI attorneys, help clients from across the country deal with DUI charges in Nevada.
Drivers suspected of a DUI after being administered a Breathalyzer test have seven days to make contact with the Nevada DMV to request a formal hearing. In the event that a blood test is administered, it will take around 30 to 45 days for the test to be processed. Although a driver's license was issued by a different state, the DMV of Nevada has the authority to contact out-of-state DMVs and place a hold on the driver's license.
Garrett T. Ogata and his legal team of Nevada DUI attorneys provide leading criminal defense for in-state as well as out-of-state drivers. Those arrested for DUI or DWI in Nevada while driving with an out-of-state license may have to face driving privilege restrictions in their state. To avoid costly penalties and driving restrictions, drivers stopped in Nevada for a DUI should immediately seek the assistance of a trusted DUI attorney.
For more information about DUI defense for drivers who live outside of Nevada, and to request a consultation with a DUI attorney, visit
www.gtogata.com
.
About Garrett T. Ogata
Mr. Ogata is the most successful DUI and Criminal Defense lawyer in the state of Nevada. His reputation for total fearlessness in a courtroom has garnered the attention and respect of everyone in the legal community. He provides the most thorough analysis of each case he represents, with a legal defense unmatched by most in his area of expertise. As a member of the Nevada, California and Utah State Bars, his experience is unmatched.