Law Offices of Garrett T. Ogata Offer Legal Representation for New Drug Related DUI Charges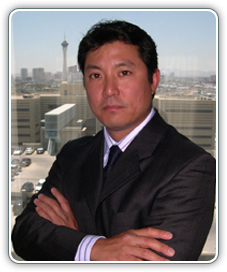 Las Vegas, NV - The Law Offices of Garrett T. Ogata, a leading group of Las Vegas DUI attorneys, help Nevada residents and visitors fight drug DUI charges. The states recently expanded the list of illegal as well as prescription and over the counter drugs that can result in a DUI charge, and drivers are subjected to more involved sobriety tests. The Law Offices of Garrett T. Ogata are committed to helping clients understand their rights and their options when it comes to DUI drug cases.
To help states deal with possible drug-related driving violations, the National Highway Traffic Safety Administration has implemented a Drug Recognition Program to help address the growing concern over drug-related DUI offenses. The program consists of trained experts who are dispatched to the crime scene to help determine the probability that the person being charged is under the influence of drugs. In these cases, while their preliminary findings can sometimes be helpful to the authorities, there is a lot of room for error.
Ogata's DUI attorneys specialize in helping their clients navigate the changing DUI laws and understand their rights if they have been arrested for a driving under the influence of drugs or alcohol charge in Nevada. Like alcohol-related DUI charges, DUI drug cases can be effectively defended with the assistance of an attorney knowledgeable in this field, like The Law Offices of Garrett T. Ogata. Ogata and his team of DUI attorneys are knowledgeable about the shortcomings of the system and will work with clients on an individual basis to determine the possible defenses in their unique case.
To learn more about drug DUI laws and defense in Nevada, visit
www.gtogata.com
.
About Garrett T. Ogata:
Mr. Ogata is the most successful DUI and Criminal Defense lawyer in the state of Nevada. His reputation for total fearlessness in a courtroom has garnered the attention and respect of everyone in the legal community. He provides the most thorough analysis of each case he represents, with a legal defense unmatched by most in his area of expertise. As a member of the Nevada, California and Utah State Bars, his experience is unmatched.