BVA Scientific Now Offers Laboratory Oil Centrifuges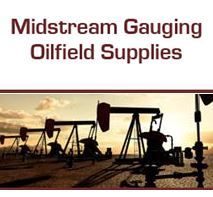 San Antonio, TX -
BVA Scientific
, a leader in scientific lab supplies and lab equipment distribution, recently added state-of-the-art laboratory oil centrifuges to its range of products. The centrifuges are commonly used to measure water and sediment in crude oil, fuel oil and middle distillate fuel, as well as the precipitation number of lubricating oils and insolubles in used lubricating oils.
Designed for use in laboratories, pump stations and similar locations, the oil centrifuges now available from BVA Scientific are explosion resistant and conform to the American Society for Testing and Materials' specifications for speed and diameter of swing. Each of the four cups has its own heating element and thermo-switch independent of the others, can be set at any temperature up to 180 degrees, and offers a built-in tachometer and hand brake.
This range of centrifuges is designed and developed for the various oil tests as designated by American Society for Testing and Materials. The centrifuge chamber is completely isolated from the motor compartment. The driving motor has been specially designed, keeping in mind the safety requirements for oil testing applications. Various types of models are available to meet researchers' needs.
To shop for lab oil centrifuges and other high-quality lab supplies, visit
www.bvascientific.com
.
About BVA Scientific
BVA Scientific is a full line distributor of scientific laboratory supplies and equipment. Founded in 1989, we have over 100 years of knowledge and experience in the laboratory supply industry. Located in San Antonio, TX, we serve the continental US and offer next day service to south and southwest Texas and two-day service to Oklahoma, Arkansas, Louisiana, Mississippi, Alabama and parts of Kansas and Florida. We have expertise in the lab supply business to help you determine the products you need for specific projects, to set up your lab, and to keep your lab running efficiently.