CPA Firm in Plano, Texas Now Offering to Host Full Desktop Version of QuickBooks Accountant Edition in the Cloud for Business Owners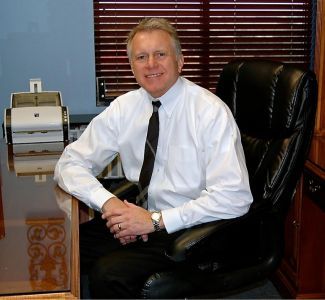 Plano, Texas – Steve Hill & Associates offers their clients secure and convenient accessibility to powerful accounting software from any location, in conjunction with their accounting and tax bundled service for small businesses.
QuickBooks Accountant Edition
offers business clients essential and powerful accounting capabilities to help efficiently run their businesses. However, without qualified help in setting up the program and discovering its most useful features for your unique accounting situation, many business owners can fail to utilize the program to its full capability.
Steve Hill & Associates is a CPA firm in Plano, TX that is offering business clients easy access to QuickBooks Accountant Edition, without the hassle of in-office installation. With
accounting software in the cloud
, clients aren't left alone to figure out how to make the program best work for them and aren't limited in which features they are able to access. Unlike QuickBooks Online, Steve Hill hosts accessibility to the full desktop version of the program, which means that you get the full benefit of QuickBooks Accountant Edition, along with Steve's expert assistance in using the program to help your business.
The best part about
cloud accounting
for busy clients is its ease-of-access — clients can get to important financial information when they're away from their desk. If you have an internet-ready mobile device, you're able to log into a secure server at a data center for safe and quick data processing. If clients are in need of extra assistance when looking over their financial information, a QuickBooks expert at Steve Hill & Associates is able to log in at the same time and access business documents alongside the client, or in lieu of the client.
For busy small business owners, this technological advancement could provide the boost they need to stay on top of their financial information without investing time and energy into going at it alone on a new piece of software. All clients' documents are stored and backed-up safely and updates to the program are supplied automatically.
If clients have an existing desktop version of QuickBooks, a QuickBooks expert at Steve Hill & Associates can quickly covert the program for cloud access without any downtime in functionality in between. With in-the-cloud QuickBooks software supplied by an experienced CPA, clients can get the exact help they need at any time they need it.
About Steve Hill CPA:
Steve has been working with QuickBooks for 20 years and has been hosting cloud services for his clients for the past three years. Steve is a native to Texas. He graduated from the University of Texas at Arlington in 1982 and later earned his CPA designation in 1984. He has experience in working with international accounting firms and has served as CFO for several banks in Dallas before founding Steve Hill & Associated in 1993. He is a member of the American Institute of Certified Public Accountants and the Texas Society of Certified Public Accountants.
For more on how an experienced CPA can help you with cloud accounting software, visit the Steve Hill & Associates website at stevehillcpa.com
Email Steve Hill and Associates, LLC