New Jersey Dental Practice Welcomes New Dentist to its Team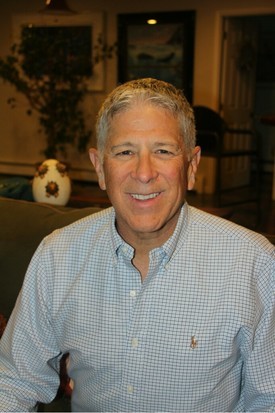 Pleasantville, NJ - Mainland Dental, a dental practice led by Ira Mendelsohn, D.D.S., with offices in Pleasantville and Atlantic City, is pleased to welcome Ethan Zhang, D.M.D., to its team. The practice has been serving the Pleasantville community and surrounding areas for well over 60 years.
"Dr. Zhang impressed me from our first introduction," Dr. Mendelsohn explained. "He is friendly, approachable, and extremely knowledgeable. Not only does he have the knowledge and skills Mainland Dental was looking for, he shares our passion for providing our patients with the care they deserve. Dr. Zhang is a welcome addition, and a great fit for our patients."
Dr. Zhang, D.M.D., started his academic career by earning a degree in biochemistry. From there, he attended Temple University School of Dentistry and graduated Cum Laude in 2010. Dr. Zhang continued his education at Columbia University College of Dental Medicine, where he studied advanced esthetic dentistry and comprehensive implantology.
"I'm excited to welcome Dr. Zhang to our team,"
Dr. Mendelsohn
said. "I know that our patients are going to be impressed with his services."
Dr. Zhang will be seeing patients at Dr. Mendelsohn's Pleasantville dental office, which serves surrounding areas of Atlantic City, Ventnor, Galloway, Egg Harbor Township, and Northfield.
About Mainland Dental Associates
The practice that would eventually become known as Mainland Dental was initially founded by Dr. Jack Slotoroff in 1947. When Ira Mendelsohn graduated with honors from Temple University School of Dentistry, he immediately came to work with Dr. Slotoroff at his already well-established dental office. Dr. Mendelsohn and Dr. Slotoroff became partners and worked together until Dr. Slotoroff's retirement. Fast-forward 37 years and both Dr. Mendelsohn and Mainland Dental continue to serve the Pleasantville and Atlantic City communities.
Early in his career, Dr. Mendelsohn defined his goal: to provide the highest quality dentistry at affordable prices. He also recognized that in order to succeed in that goal, he would need to pursue continuing education and membership in professional organizations. As a result, Mainland Dental is happy to offer comprehensive general dentistry,
cosmetic dentistry
, and restorative dentistry service at affordable prices. In order to further ensure affordability, Mainland Dental accepts most dental insurance plans, credit cards, cash, and checks as well as offers financing options through CareCredit.
Dr. Mendelsohn specializes in cosmetic dentistry and implantology. He belongs to a number of professional organizations including: the Academy of General Dentistry, the NJ Dental Association, the Atlantic/Cape May Dental Association, and is a board member of the Atlantic Dental Foundation.
Email Mainland Dental Associates