Cardinal President Farrah Esquer Assumes Role as CAI President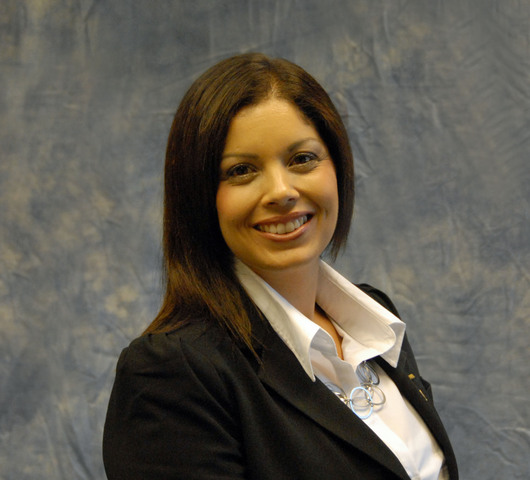 Cardinal President Farrah Esquer recently assumed her role as President of Community Associations Institute-Orange County Regional Chapter for 2014. She continues her critical role as President of Cardinal Property Management, ACMF/AAMC.
Esquer's goals are to continue to drive membership value and growth. This has been the Chapter's overall focus for the past several years. "I am honored to receive the reins from the capable hands of past presidents, and will do my utmost to serve both our Chapter and CAI," said Esquer.
At the annual Orange County Excellence in Community Awards Dinner in early February, Cardinal Property Management's Maryanne Hurley-Cicconi and Karen Holthe received Portfolio Manager of the Year awards for outstanding service from the Chapter. Karen and Maryanne were lauded as Portfolio Manager of the Year, Rookie, and Portfolio Manager of the Year, Veteran, respectively.
Cardinal also received Runner Up as Corporate Sponsor of the year, a remarkable feat because the winner is a company whose footprint stretches throughout Southern California and Southern Nevada.
2014 Board
Lani Kaneshiro of Keystone Pacific Property Management, Inc., President-Elect
Denise Iger of Hickey & Petchul, LLP, Vice President
Darse Crandall of Mutual 15 Leisure World-Seal Beach, Treasurer
Michael Berg of Berg Insurance, Secretary
Jamie Hackwith of Amber Property Management, Immediate Past President
Valeria Bonales of Park West Landscape, Inc., Director
Joe Caggiano of Garden Valley Homeowners Association, Inc., Director
Terri Hamilton of Premier Property Banking, Director
Shanne Ho of Seabreeze Management Company, Director
Kathy Miramontes of Aliso Villas Condominium Association, Director
Brian Murphy of Total Property Management, Inc., Director
Mike Perlof of 24 Hour Restoration, Director
Kelly Richardson of Richardson Harman Ober, PC, Director
Jerry Storage of Professional Community Management, Inc., Director
Information about Cardinal Property Management can be found at
www.cardinal-online.com
.
Email Cardinal Property Management