Always Best Care® Expands with 2nd Senior Care Franchise in Indiana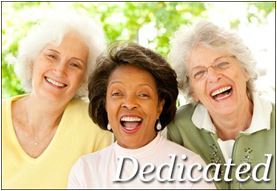 Roseville, CA - Always Best Care® Senior Services, one of the leading Senior Care franchise systems in the United States, today announced the company has awarded its 2nd franchise in Indiana and as a result now provides services within Indianapolis and the South Bend focused "Michiana" area.
Always Best Care is one of the nation's leading providers of non-medical in-home care, assisted living placement services and skilled home health care. The company delivers its services through an international network of more than 200 independently owned and operated franchise territories and area representatives throughout the United States.
The new Always Best Care franchise is owned and operated by John, Wendy and Danielle Loupee of South Bend, IN. Wendy has dedicated her life to helping others, having previously run a daycare center and volunteering at the local Council on Aging Facility. Danielle has a devotion to helping children working in the Juvenile Justice system and for Children's Protective Services throughout her career. The Loupee family was introduced to Always Best Care by Richard Newberry, a franchise consultant with the Alan Enterprise broker organization.
"I am very excited about awarding our newest franchise to a family with such impressive credentials as the Loupees," said Michael Newman, founder and Chief Executive Officer of Roseville, CA-based Always Best Care. "I'm confident they will become a successful member of the Always Best Care team."
The Loupee Family had personal experiences that led them to select business ownership with Always Best Care. John's mother, Doris, became ill with Alzheimer's disease and other health issues, which required intervention and in-home health care. "Over the course of three years and multiple home care agencies, they developed a true passion to create a better system, approach and overall experience for families in need," said Ms. Loupee.
Always Best Care provides critical services that fulfill the needs of elders as they transition through various stages of their lives. "We personally understand that the process of finding the best care for your loved ones can be overwhelming, so we will work diligently to help each family find what fits their needs," she continued.
The Loupee family believes in reaching out and connecting with the community they serve. "We have a strong belief in a wraparound approach to ensure the family receives the best care, support, education, and community resources." This philosophy extends to employees, too, as the Loupees know it is critical to ensure that caregivers stay engaged, happy and feel supported. "We intend to work closely with Senior Community Partners and attend events/training that will continue to educate our staff, caretakers, and in turn our families."
"Our hope," she concluded, "is to alleviate as much stress as possible to create the best experience for those involved."
Always Best Care of South Bend is located at 1529 Lagoon Ct, South Bend, IN 46616, and may be reached by calling Danielle Loupee at 574-232-8487 visit them on the web at
www.abc-michiana.com
.
For information on Always Best Care franchise opportunities, call toll-free 1-855-430-CARE (2273), write to us or visit
www.franchisewithalwaysbestcare.com
.