Ansafone Announces New Vice President of Sales and Marketing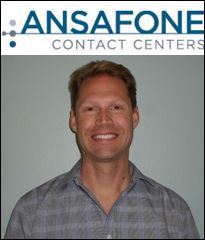 Santa Ana, CA –
Ansafone
, a leader in the contact center industry, has announced the selection of industry veteran, Tim Austrums, as the new Vice President of Sales and Marketing. The move has created much excitement throughout the Southern California- and Florida-based company, as Mr. Austrums brings with him a reputation of integrity and over two decades of contact center executive sales and marketing expertise. This comes as good news to companies around the nation seeking professional, dynamic and cost-effective multichannel contact center services.
Mr. Austrums' responsibilities will include new business development, marketing strategy, and management of the sales and marketing team. He is well known throughout the business process outsourcing (BPO) industry as a leader and master facilitator of client relationships. As the new VP of Sales and Marketing, Mr. Austrums will generate new business opportunities across numerous market verticals, including: retail, financial services, education, energy, government, wireless/broadband, pharmaceutical, utilities, tech support, consumer products/recalls, data breaches, and health & life insurance.
The addition of Mr. Austrums is part of Ansafone's ongoing effort to recruit and retain a results-driven management team who is focused on people, excellence, change, integrity, and success. The promotion comes on the heels of Ansafone's new all-in-one IP communications software suite, which expands their support center service capabilities and helps to reduce client costs.
Ansafone is proud of the newest addition to their team, and looks forward to rest of 2014 as they continue to serve their clients across the country. They recommend interested parties visit their website today,
http://www.ansafone.com/
, to find more information on their inbound, outbound, and chat contact center services, or call them at 800-510-0514 to speak with one of their professional representatives.
About Ansafone:
Based in the United States, Ansafone is a people-driven outsourced call center that provides total relationship integration for their clients and their customers. Founded in 1970, Ansafone has since grown into a highly successful multi-channel national outsourced call center, providing diverse call center solutions to small and large companies alike. Their unwavering commitment to their clients and team members has enabled them to effectively carve their own course into the 21st century of outsourcing.