RCT Endodontics Now Offering Regenerative Endodontic Treatment in Bowie and Silver Spring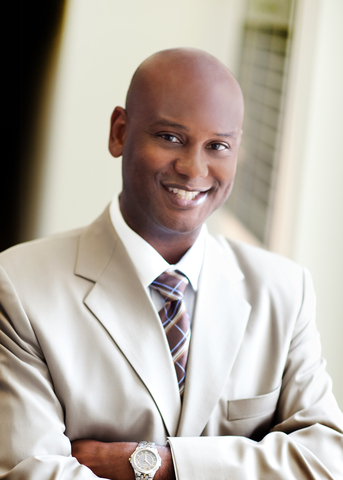 Silver Spring, MD - RCT Endodontics has announced the availability of regenerative endodontics treatments at their locations in Bowie and Silver Spring.
Regenerative endodontics is one of the newest fields in dental science and focuses on saving teeth that would otherwise need to be extracted due to diseases or injury to the dental pulp. Treatments are most often performed on developing permanent teeth in children and can help pediatric patients avoid tooth loss. Using tissue engineering, endodontists can restore the root canals to good health, so that teeth can continue to develop normally.
As a recent innovation in dental science, regenerative endodontics is offered at only a handful of practices across the country, making RCT Endodontics a rare endodontic practice not only in the Bowie and Silver Spring areas, but also among all endodontics practices in the U.S.
When asked about the new treatments being offered at his practice, Dr. Ronald C. Taylor explained, "Myself and Dr. Orgel are familiar and experienced with the principles and science behind regenerative endodontics. We are able to use them to the benefit of many children who would otherwise lose developing permanent teeth. In addition to performing treatments, we partner with parents to promote ongoing oral health in our pediatric patients, so that complications can be avoided in the future."
RCT Endodontics is now accepting new patients who may be in need regenerative endodontics treatment to help preserve their teeth.
Dr. Orgel adds, "We do everything we can to help save our patient's teeth, in any instance. Having to consider tooth replacement can be stressful, so we work to make sure that our patients are able to preserve their natural biting and chewing function with existing tooth structures. The regenerative endodontic treatment we offer is a huge step forward in tooth preservations efforts for patients who are dealing with extensive tooth decay and damage."
About RCT Endodontics and Dr. Ronald C. Taylor
RCT Endodontics is an endodontic practice with locations in Bowie and Silver Spring, Maryland. The practice provides procedures which focus on treating diseases, disorders, and injuries to the dental pulp. Among the services provided by Dr. Taylor's practice are
root canal therapy
,
internal teeth whitening
, dental implants, repair of
cracked teeth
, and regenerative endodontics. The practice offers emergency care for traumatic injuries to the teeth as well.
Dr. Ronald C. Taylor, DDS, MSD is one of the two endodontists who provide treatment at RCT Endodontics. He received his Doctor of Dental Surgery degree from the University of Maryland in 1996 and subsequently completed a Master of Science in Dentistry degree program at Case Western Reserve University in Cleveland, Ohio. In addition to practicing endodontics, Dr. Taylor teaches at both the Howard University College of Dentistry and the University of Maryland, Baltimore College of Dental Surgery. He also mentors endodontists in training as a part of an American Board of Endodontics College of Diplomates program.
For more information on receiving treatment with regenerative endodontics, visit the RCT Endodontics website at: