Prudential Overall Supply's Reusable Clean Room Products Help Save Money and the Environment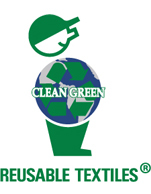 Irvine, Ca -
Prudential Overall Supply
, a leader in clean room products and uniforms offers clean facilities services that will help save money as well as reduce their environmental impact. Prudential Overall Supply specializes in environmentally-friendly business solutions that are not expensive — in fact, reusing products that would typically be discarded can save both money and the environment.
The clean room industry and other medical industries use sterile products and uniforms to ensure that the quality of the clean room is not compromised in any way. This practice is observed to maintain a controlled environment and minimize the outside variables. In an effort to secure a contaminant-free environment, many companies discard clean room product and uniforms after a single use.
Prudential Overall Supply has been a leader in company supplies and work uniforms since the company was established, and offers a variety of clean room supplies that, when properly cleaned at a Prudential facility, can be reused. . Some of the reusable clean room products and uniforms offered by Prudential include reusable textiles and washable sterile and non-sterile mops. Prudential Overall Supply is environmentally conscious company that works with their clientele to ensure that they receive the highest standard of products and uniforms while protecting the environment.
To learn more about the benefits of reusable clean room products, visit
www.prudentialuniforms.com
.
About Prudential Overall Supply
Family owned and operated since 1932, Prudential Overall Supply is dedicated to enhancing our customers' image at the best dollar value. By providing premium work-wear uniforms, career apparel and casual wear, Prudential is able to outfit your entire organization. This on-time weekly service also addresses your facility's image and safety requirements by offering floor mats, wiping towels, and restroom paper products and related supplies.
Email Prudential Overall Supply