Tonna Mechanical Launches New Brand Identity & Website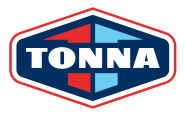 A recognized leader in residential and commercial HVAC and mechanical services, Tonna Mechanical, Inc. is celebrating its new brand rollout. The culmination of a project that began last year, Tonna's new brand identity represents the company's continued commitment to innovation, value and service.
"Our look is changing, but our commitment to reliability and client-focused support will never change. It's foundational to our business-past, present and future," says owner Patrick Murphy. "Tonna Mechanical has served Southeast Minnesota for nearly 40 years, and has a reputation as a skilled, trusted HVAC and mechanical provider. Our updated brand tells new and returning customers that we are continually pursuing innovation with a goal of making their lives easier-and their homes and businesses more comfortable."
As part of the company's rebranding initiative, Tonna Mechanical has invested in a new logo, website and vehicle design, as well as progressive social media campaigns and print communication tools. "The Tonna bear signifies the care and attention we put into each customer interaction, service call and installation. From first phone call to final project details, our technicians, office staff and management ensure that clients are 100-percent satisfied with our workmanship and service approach," says Murphy.
A Rochester and Southeast Minnesota mainstay, Tonna Mechanical partners with homeowners, municipalities and businesses to provide cost-effective, long-term solutions to their heating, cooling and mechanical needs. Caring for home comfort equipment throughout its lifespan, the company also offers energy analyses, seasonal inspections, 24/7 emergency service, and comprehensive maintenance plans.
ABOUT TONNA MECHANICAL, INC.: Locally owned and operated, Tonna Mechanical has been serving Southeast Minnesota for nearly 40 years. Providing residents and business owners with heating, air conditioning, ventilation, refrigeration, water conditioning and plumbing services, our technicians are best-in-class experts committed to delivering superior workmanship, products and value. To learn more about Tonna Mechanical, visit
www.calltonna.com/about/
.