South Miami Periodontists Use High-Tech Approach to Dental Implant Treatment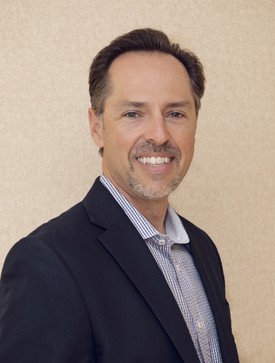 Miami, FL – Drs. Ramirez and Gonzalez use cone beam imagery to guide dental implant procedures at their southern Florida dental practice.
Periodontists, Jorge Ramirez, DMD and Stephanie Gonzalez, DMD of Periodontal Solutions of South Florida, have begun using 3-D imaging to guide the planning and implementation process for patients with missing teeth who are being treated with dental implants. A dental implant is a beneficial dental treatment that permanently replaces whole missing teeth. They supply an artificial tooth root — that promotes jaw bone stability in the event of a missing natural root — as well as a crown that is a designed to blend with the rest of your teeth. By first scanning a patient's mouth with cone beam imaging equipment, Drs. Gonzalez and Ramirez can get a detailed picture that makes placing a dental implant a precise and safe process.
3-D imaging is also an excellent tool for patient education.
Dr. Ramirez
explains, "We want to make sure we're giving our patients the best treatment possible and empowering them with a thorough knowledge of the state of their own oral health. With our cone beam imaging technology, we can show patients exactly how healthy their teeth and gums are, and plan for the best restorative treatment."
Dental implants
have become a popular treatment option for patients with missing teeth, as the procedure is both permanent and benefits overall oral health, beyond just the appearance of your smile. By using efficient technology such as the 3-D x-ray, Drs. Gonzalez and Ramirez can get an accurate picture of how much bone density is available in a patient's jaw and what size implant should be used. The correct angle and location of the implant's placement can be mapped out to ensure that missing teeth are restored for the best result possible.
Dr. Gonzalez adds, "With the advanced technology of the cone beam imaging equipment, our planning for dental implant treatment is safe, hygienic, minimally-invasive, and allows us to create the optimal plan for getting our patients the restorations they need."
For many people, fixed bridges used to be the only viable option for permanently restoring missing teeth. With advances in modern restorative dentistry, patients have access to effective procedures to replace teeth in a way that maintains good overall oral health and does not damage surrounding structures. By using high-tech equipment, Drs. Gonzalez and Ramirez are allowing members of their community to get the best care possible for their teeth and gums.
About Drs. Ramirez & Gonzalez and Periodontal Solutions of South Florida
Dr. Jorge L. Ramirez obtained his bachelor's degree in chemistry from Florida International University and went on to the University of Florida, where he received his dental degree, as well as advanced training in Periodontics and implant dentistry. Dr. Stephanie Gonzalez obtained her bachelor's degree in chemistry from Florida International University. She then went on to the Nova Southeastern University College of Dental Medicine, where she received her dental degree. She completed her advanced training in periodontology and implant dentistry, as well as her Masters of Science in Craniofacial Biology, at the University of Southern California Herman Ostrow School of Dentistry. Both Dr. Ramirez and Dr. Gonzalez focus on giving their patients the restorations that will most enhance the natural beauty of their smiles.
For more information on dental implants and the periodontal treatments available at Periodontal Solutions of South Florida, please visit the website at periosolutions.net
Email Periodontal Solutions of South Florida