Beaverton Family Dental Office Offers Upgraded Treatments at New Location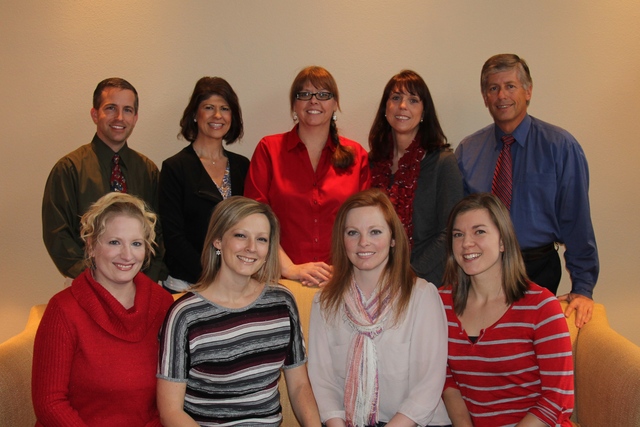 James Alder DMD & Jerem Mitchell DMD open modern, family-friendly dental office in Beaverton.
Leaving its home of over 34 years, Alder & Mitchell Family Dentistry has upgraded with a move just a few miles away. According to
Dr. Alder
, "Our old office was built before we had computers and much of the technology we use during treatment today. Our new office has larger rooms, up-to-date mechanical systems, and even better technology. Most of all it will provide a much more pleasant experience for our patients and our team."
The new, up-to-date dental office features five operatories and is equipped with modern dental technology including LED lights and intra-oral cameras, so patients can see on a monitor everything the dentist sees. "They can see as much as they want to see," Dr. Alder explained. "If they prefer to close their eyes and listen to music, they can do that too."
Not only is their new Beaverton dental office well-equipped and more spacious than its previous location, the new office has a "
family suite
" for parents and their children. This room includes a sofa for parents to relax on while their child is being seen by the dentist. It also has a small play area for siblings in the same room. "We treat patients like we would our own family and want to make sure they are able to get the comfortable, comprehensive treatment they need for excellent oral health,"
Dr. Mitchell
said.
Located just a few miles from the original dental office, the new location is even closer to Sunset Highway just off exit #65 (Cornell-Bethany) on the north side of the highway. Moving after 34 years in one location is a big change for any company, but the decision came easy. "We are committed to providing patients with the best service, treatment options, and experience possible," Dr. Alder said. "This move allows us to do all of the above even better."
About Alder & Mitchell Family Dentistry
Alder & Mitchell Family Dentistry has roots dating all the way back to 1951 when Dr. Alder's father, Dr. Bryant Alder, opened his dental practice in Portland. The practice moved to the Cedar Hills area of SW Portland in 1979. In 1982, Dr. James Alder joined his father who retired in 1990 and has been practicing dentistry in the area ever since. He welcomed Dr. Jerem Mitchell to the practice almost seven years ago, now providing an improved team approach to patient care.
Dr. Alder and Dr Mitchell welcome new and existing patients to their new dental office for family and general dentistry, periodontal procedures, placement and restoration of dental implants, Invisalign orthodontics, sedation dentistry options and more.
For more information on the treatments available from Dr. Alder's and Dr. Mitchell's new dental practice, visit the website at:
http://www.AMDental.net
.