Worldwide Parcel Services Offer New Page of Trust for Current and Potential Customers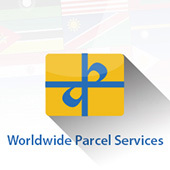 As a delivery service, Worldwide Parcel Services offer one of the cheapest online delivery services to worldwide destinations including USA, Japan, Europe and Australasia. In offering this excellent service, the company has built up a wealth of trust with customers. This trust has been recorded via testimonials on the website and through the popular review center, Trust Pilot.
Trust Pilot offers customers an open review center, where consumers can share their shopping experiences by giving reviews. In these reviews customers can share experiences in using the company's website, customer service and final product. In accumulating reviews, ratings out of five are given in each review. These ratings determine an overall review of the company on Trust Pilot. In Worldwide Parcel Services case, they have received an overall rating of excellent, scoring an impressive 9.30 out of 10, based on 140 (current) Trust Pilot reviews.
This review system has now been incorporated onto Worldwide Parcel Services website to share consumer advice and offer trust to current and potential customers who seek cheap and efficient parcel delivery. With a review page dedicated to Trust Pilot, customers can scroll through positive, and negative, reviews to help determine the direction in which they are heading.
Customers seeking a parcel delivery service can count on Worldwide Parcel Services to provide trust and advice. A range of advice features are included on the company's website. These features include a range of prohibited and restricted items in sending parcels and advice on customs. Customers can also find information regarding surcharges and parcel shipments, with additional cover and claims for your parcels covered, too.
Worldwide Parcel Services continue to work with some of the most respected and recognisable couriers in the world. Air and road services are both available to destinations far and wide, including UPS and DHL. Worldwide Parcel Services has recently joined forces with Interlink Express to off their European Road Service. This road service will offer both fast and proficient delivery from door to door, completing tasks on first class time.
Choose from a wide range of worldwide destinations to send parcels. Worldwide Parcel Services offer one of the widest selections of locations. Customers can send a parcel to USA, Japan, South Africa, New Zealand and many more. As well as this, an import service is available to customers. Import from anywhere in the world with the UK as your final destination.
Email Worldwide Parcel Services