Salt Lake City Plastic Surgeon Launches New Website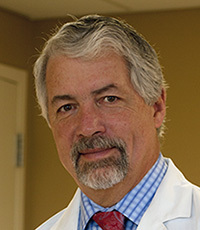 Salt Lake City, UT – Board certified plastic surgeon Dr. Leland Chick is pleased to announce the release of his new website
http://lelandchickmd.com
and re-energized online marketing campaign. The changes are designed to provide a better user experience for current and prospective plastic surgery patients, as well as make Dr. Chick's medical practice more visible in the online market.
Dr. Chick's completely redesigned website provides patients with a glimpse into his Salt Lake City and Moab, Utah, plastic surgery practices. The intuitive navigation makes it easy for current and prospective patients to find the information they're looking for, whether it is information on a specific procedure or driving directions to the practice.
Some of the most notable additions to the website include the addition of a comprehensive before and after photo gallery and an extensive patient testimonials section. Both areas of the website provide patients with valuable information about the level of care and the kind of results they can expect under the care of Dr. Chick and his friendly, professional staff.
Website visitors can also find in-depth information about the various breast, body contouring and facial plastic surgery procedures available at the practice, read about financing information or schedule a complimentary consultation online. Individuals can also stay up to date on the latest news and specials from the practice by interacting with Dr. Chick's social media profiles. Dr. Chick hopes that adding this information to the website will help patients get answers to their questions, and feel comfortable about taking the next step in their cosmetic goals.
More about Dr. Leland Chick
Dr. Leland Chick is a board certified plastic surgeon who has been in practice in Salt Lake City since 1989. Throughout his career, he has helped many patients enhance their appearance and self-confidence by providing them with the beautiful, natural-looking results they desire. Some of the patients who visit Dr. Chick's practice include
Salt Lake City tummy tuck
,
breast augmentation
and liposuction patients. He is also well-known for his skills as a post-bariatric body contouring surgeon. Learn more or schedule a consultation at his practice by calling 801-322-1188 today.
Dr. Leland Chick
24 South 1100 E, #302
Salt Lake City, UT 84102
801-322-1188