Local Parkville Dentist Looks to Educate the Community of Baltimore through an Interactive Website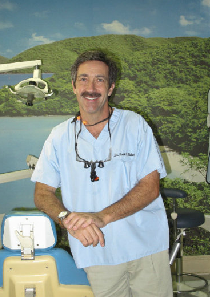 Baltimore, MD – For people searching for the best service in their area, the internet has become a powerful educational resource. Understanding the way information is gathered in the digital age,
Scott Hubert, DDS
, has launched an interactive website.
Family and cosmetic dentist, Scott Hubert DDS, has announced the launch of a new, patient-focused website, designed to educate the community on the importance of oral health. The website includes a links page with informative dental resources as well as a frequently asked questions page to address common concerns on topics ranging from oral hygiene to difficult dental procedures.
Dr. Hubert explains, "I want my patients to feel absolutely comfortable with the level of service I provide, and that includes the treatment recommendations I give them. In the office, I use our frequently asked questions and dental links pages to back-up my recommendation and make sure my patient is absolutely comfortable before moving forward with treatment."
The website possesses interactive attributes, including
educational dental videos
to help patients make better informed decisions about their oral health. Current and prospective patients now have access to information about procedures, helpful dental links, and other informative content when they visit the website. Some of the services offered by Dr. Hubert include:
Cosmetic Dentistry
Implant Dentistry
Restorations
The website also utilizes extensive search engine optimization techniques to reach patients and local consumers who are searching for relevant information about family dentistry in Baltimore.
"Part of our role as dentists is that of an educator. The more we educate our patients, the better they are able to achieve and maintain a healthy smile. A website is a great informational resource we can direct our patients to, or simply have online for people searching for information they want to know more about", Dr. Hubert adds.
About Hamilton Family Dentistry and Scott Hubert, DDS:
Dr. Hubert received his doctorate from Emory University School of Dentistry and has dedicated his professional career to continuing education in order to provide high-quality dental care to all of his patients. Dr. Hubert has attended courses in
cosmetic dentistry
, implants and crowns, oral surgery, and periodontal care. Dr. Hubert's friendly manner helps to put patients at ease so their optimal treatment path can be planned and delivered.
For more information on good oral health practices and the procedures offered at Hamilton Family Dentistry, please visit the website at rhubertsmile.com.
Email Hamilton Family Dentistry