Bahman Guyuron, MD, FACS, Wins 2013 Plastic Surgery Foundation Research Impact Award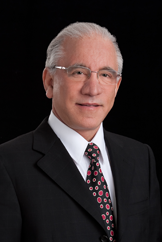 Cleveland, Ohio, March 29, 2014 – A respected authority in his field, Cleveland plastic surgeon Bahman Guyuron, MD, FACS, has been recognized with the 2013 Plastic Surgery Foundation (PSF) Research Impact Award for his innovations in aesthetic plastic and general surgery.
What Is the PSF Research Impact Award?
Each year, the
Plastic Surgery Foundation
(PSF) honors a plastic surgeon with their Research Impact Award for exceptional PSF-funded research that has been implemented into practice or that has served as a revolutionary catalyst for the innovation of new procedures or technologies. With this award, the objective of the PSF is to raise awareness of the importance of plastic surgery research. Eligible candidates for the award include previous PSF National Endowment for Plastic Surgery grant recipients.
Dr. Guyuron: Recognized for Innovation in Plastic Surgery
PSF honored Bahman Guyuron, MD, FACS, with the 2013
Research Impact Award
thanks to several factors. Dr. Guyuron currently serves as chairman of the Department of Plastic Surgery of the Case Western Reserve University / University Hospitals Case Medical Center. He has consistently been recognized as one of the "Best Doctors in Cleveland" and the "Best Doctors in America." Dr. Guyuron applied the principles he learned during his initial craniofacial surgical specialization to aesthetic plastic surgery, ultimately earning a worldwide reputation as an innovator in facial cosmetic surgery, and rhinoplasty in particular. In addition, he recently captured the attention of the surgical and medical communities by developing a protocol for the surgical treatment of migraine headaches.
More About Bahman Guyuron, MD, FACS
Bahman Guyuron, MD, FACS, earned his Doctor of Medicine degree at Tehran University Medical School. He completed a general surgery residency at Boston University before fulfilling a subsequent plastic surgery residency at The Cleveland Clinic Foundation. Dr. Guyuron then completed an advanced craniofacial surgery fellowship at Toronto University Hospital for Sick Children. He is an associate editor of Plastic and Reconstructive Surgery. The
Cleveland plastic surgeon
is certified by the American Board of Plastic Surgery as well as the American Board of Surgery. He is a Fellow of the American College of Surgeons. Dr. Guyuron is in private practice in Cleveland, Ohio, where he performs facial plastic surgery including
facelift
,
eyelid surgery
and
facial implants surgery
, among many other procedures. To learn more about Dr. Guyuron, including his prestigious memberships, past positions and many innovations, please visit
http://drbahmanguyuron.com/
.
Bahman Guyuron, MD, FACS
29017 Cedar Road
Cleveland, OH 44124-4073
Phone: (440) 646-2173