Epic Entertainment Makes Event Manager's Job Easy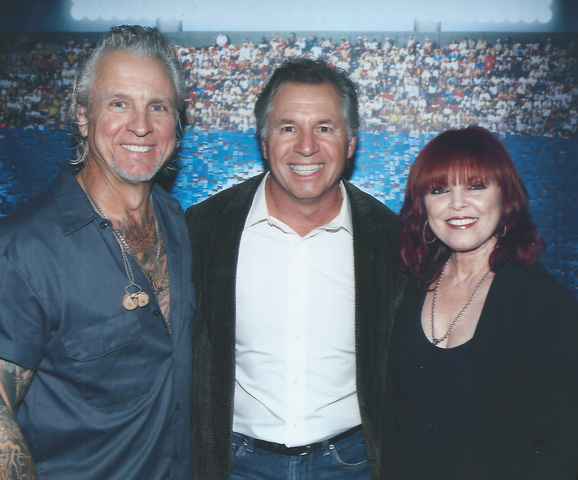 April 2, 2014 - Booking talent for an event seems like an easy thing to do. Just find some talent, book them for the date and have a wonderful night, right? Well, not quite.
While there are many fantastic and professional private bands and entertainers available for events. But it's important to remember that their talent lies with their performance, not necessarily in time management or an overall understanding of what's going on with your event. By using a booking agent you will be dealing with someone professional who will make sure that the talent is there on time and acts professional during the event. You don't really want the band in the buffet line, do you?
How to Book Name Acts for Events
Booking name acts involves several challenges. It may sound exciting to call a celebrity talent agent direct, but in truth you may be setting yourself up for a pricey experience. The big difference with celebrity talent is that technically they don't need the job, but the agent sure knows that you really want them. The agent will be in the driver's seat and you're just along for the ride. By utilizing a booking agency instead, you'll be teaming up with someone who has connections and is perceived as a powerful buyer. In turn the booking agency will be able to negotiate a better deal, and you'll come out of it better in the end.
In addition, celebrity clients often present a list of requirements ranging from Moroccan themed green rooms to imported water from Switzerland. A booking agent will manage these expectations and set limits to what you have to provide. A frustrated celebrity does not make for a good evening of entertainment so you want to make sure they are happy, while at the same time not racking up a hefty bill.
Talent Quality Assurance
When the expensive band you hired turns out to be a dud, you're in for a memorable disappointment. We've all been to events where the entertainment made you cringe - don't let that happen at your event. A professional booking agency will have vetted and experienced the talent they recommend. A booking agent can tell you which show band is right for your particular event, what's trending in entertainment and what performance act is sure to impress.
Special Requirements
When it comes to booking musicians and entertainers for your event many of them will have special requirements that you may not think to ask about, nor will they offer up that information until they notice that it's missing. A professional booking agency will know what kind of stage setup is required, electrical equipment needed and other general requirements the band will have for setup time and space. On the event night you will be dealing with hundreds of details and looking for an extra set of extension cords is the last thing you want to be doing as guests arrive.
Unforeseen Events
There are many things that can go wrong at events. Weather disasters, traffic, missing equipment, missing people and more. At
Epic Entertainment
we've seen it all. That's why we are always on call or present during the event to make sure that everything runs smoothly. As a booking agency we communicate with you before, during and after the event to ensure that what's going on with the entertainment is the last thing on your mind during the event.

Email Epic Entertainment and Production