New Hyde Park Dentist, Edward Perlow, DDS Reaches Out to Patients through Online Web Presence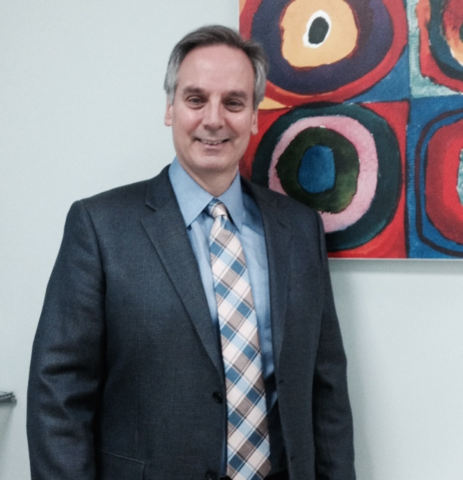 As the popularity of online search continues to rise among people searching for dental care, Dr. Edward Perlow responds with an intuitive, patient-interactive website.
General and cosmetic dentist,
Edward Perlow, DDS, PC
has announced the launch of a new, patient-focused website. The website contains many interactive features including patient education videos and a free Smile Analysis feature that help patients make better informed decisions about their oral health. The website also utilizes extensive search engine optimization techniques to reach patients and local consumers who are searching for relevant information about
cosmetic dentistry
services in New Hyde Park.
Dr. Perlow explains, "Whether they're looking for a specialist, or just someone they feel like they can trust, the fact is that more and more people are using the Internet to find and connect to a dentist. We built our practice on the notion that we're there for our patients and we want our online presence to be a reflection of that."
Current and prospective patients now have access to educational videos and other informative content when they visit the website. Patients are also able to submit their health history on the site, which allows Dr. Perlow to familiarize himself with the patient before treatment begins. Some of Dr. Perlow's services include:
Special Needs Dentistry
Periodontal Disease
Restorative Dentistry
Implant Dentistry
Sleep Apnea Treatment
Dr. Perlow is also utilizing his website to educate the community on the importance of oral health. The website includes a links page with informative resources as well as a frequently asked questions page with topics ranging from oral hygiene to smile improvement.
He adds, "We want our website to be the one people visit in our area to get all their dental questions answered. We've compiled a list of links and frequently asked questions that we think address most concerns people have when selecting a dentist, and we hope that helps them make whatever decision they're trying to reach."
About Edward Perlow, DDS, PC
For nearly 30 years, Edward Perlow DDS, PC has been offering general and cosmetic dentistry to New Hyde Park patients. As one of the most experienced dentists for
special needs dentistry
in NY, Dr. Perlow sees clients who commute from Brooklyn, New York City, Staten Island, and even Connecticut to receive the best care possible. In addition to servicing special needs patients, Dr. Perlow teaches at Long Island Jewish Hospital and supervises the dental practice residency department for patients with special needs. For more information about Edward Perlow, DDS, PC, please visit their website
newhydeparkdentist.com
.
Email Dr. Edward Perlow, DDS, PC