Putnam County, NY Awards Transit Contract to MV Transportation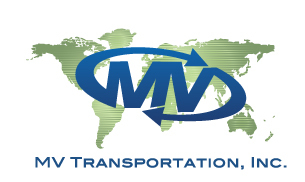 DALLAS (April 7, 2014)
– Today, MV Transportation, Inc., announced it has been selected to operate the fixed route, paratransit and school bus transit services("PART") for Putnam County, NY. Awarded by Putnam County's Purchasing office, MV's PART contract began on April 1, 2014 and covers a base period of five years with three additional one-year renewal options.
Under the terms of the contract, MV will manage operations, vehicle maintenance, customer service, scheduling and dispatch. In addition, DriveCam, a vehicle monitoring system, will be installed on each vehicle to ensure safe operations and protect passengers and drivers. MV will also work with the County to identify innovative ways to make service information more accessible to passengers and County staff.
The transit services will be provided using client-furnished fleet of 55 vehicles. MV will employ approximately 60 professional operators and staff to run the operations.
"We could not be happier with this contract award," said Kevin Klika, President and Chief Operating Officer for MV Transportation. "Although we operate a number of transit contracts in the state, this is our first operation in the lower Hudson River Valley. We intend to work in close partnership with Putnam County to apply our experience and safety programs to the multi-modal PART transit services, and build lasting relationships in the local communities."
This contract expands MV's presence in the state of New York, adding to its current contracts in Ontario and across New York City.
About MV Transportation, Inc.
Based in Dallas, MV Transportation, Inc. is the largest private provider of paratransit services and the largest privately-owned passenger transportation contracting firm based in the United States. The company employs more than 16,000 dedicated transit professionals and operates more than 200 paratransit, fixed-route, shuttle and Medicaid contracts around the world.
Email MV Transportation, Inc.