Kathy Bylkas of Your TaxLady to Receive Best of the Springs Award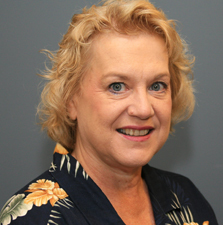 Colorado Springs, Colorado — Your TaxLady, an accounting and
tax services
firm in Colorado Springs, has announced that owner Kathy Bylkas has been named among the recipients of the 2014 Best of the Springs Awards.
Now in its 20th year, The Best of the Springs is an annual event sponsored by The Colorado Springs Gazette. The newspaper presents awards in dozens of categories related to dining, arts and entertainment, city life, family, shopping and sports and recreation. All residents of the Colorado Springs area can participate in voting, which is done primarily online at The Best of the Springs website. In 2013 alone, 15,000 voters were involved in the selection process.
Once the results from the 2014 ballots had been tabulated, Bylkas received notice that she has been named "The Best Tax Service" in Colorado Springs. When asked about the honor, Bylkas says, "I am extremely honored to be the recipient of one of this year's Best of the Springs Awards and wish to thank both The Gazette and the members of our community. My number one goal has always been to provide the very best service to individual and business members of our community, and I will continue providing the level of service that led to my nomination for this award going forward."
The award will be presented to Bylkas on April 17 at the Pikes Peak Center in Colorado Springs. A complete list of award winners will be released to the public in the 2014 Best of the Springs Special Section of The Gazette. For more information about Your TaxLady or "The Best Tax Service" award, please contact the firm.
About Your TaxLady and Kathy Bylkas
Your TaxLady is a firm located in Colorado Springs, Colorado. The company offers a number of tax and
business services
, including assistance with
tax preparation
, tax planning and tax problems. In addition, the firm provides payroll, bookkeeping, cash management and QuickBooks services for companies and nonprofit organizations and personal financial planning, elder care advising and estate planning services for individuals.
Kathy Bylkas is the owner of Your TaxLady and has served the needs of businesses, nonprofits and individuals in the Colorado Springs area as a tax and accounting expert since 2007. Bylkas is an Enrolled Agent with the U.S. Internal Revenue Service, giving her the ability to represent the interests of clients before the IRS. To maintain her status, Bylkas receives ongoing education in tax laws and regulations.