Aqua Plastic Surgery of Jupiter & Ft. Lauderdale Launches New Website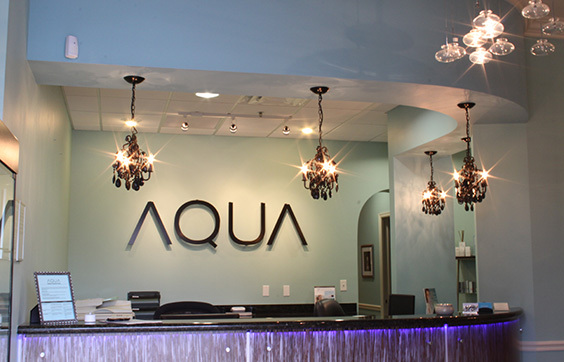 Dr. David Rankin and the entire team at Aqua Plastic Surgery are pleased to announce the launch of their new website, located at
www.aquaplasticsurgery.com
. The updated website is part of a new online marketing strategy designed to improve Dr. Rankin's visibility in South Florida, and attract more patients from throughout the United States to his state-of-the-art practice.
Aqua Plastic Surgery's latest website offers in-depth information on a range of the procedures available at his practice, including body contouring, breast enhancement, facial plastic surgery and medical spa treatments. Individuals who are interested in pursuing cosmetic surgery can learn about the candidacy, risks, benefits and recovery time for these procedures. In addition, men and women can get an idea of the kind of results they can expect from Dr. Rankin by browsing through the site's comprehensive
before and after photo gallery
.
Another addition to the website is the patient information section, where patients can learn more about financing plastic surgery, download important patient forms or simply get directions to the practice.
Men and women who are considering plastic surgery can also get to know more about Dr. Rankin by reading about his education, training, experience and recognition. They can also get to know the practice's laser skin care specialists and staff.
Lastly, individuals can stay up to date on the latest news and events from Aqua Plastic Surgery by easily connecting with them on their social media platforms, including Facebook, Twitter and YouTube.
Dr. Rankin and his staff hope that the changes to the website will help patients feel well-educated about plastic surgery, and will give them the confidence to reach out and schedule a consultation.
More about Aqua Plastic Surgery
Aqua Plastic Surgery is a renowned plastic surgery center with locations in Fort Lauderdale, and Jupiter, Florida. Led by Dr. David Rankin, the practice is well-known as one of the best cosmetic surgery centers in the area. Patients who are interested in both surgical and non-surgical enhancements, ranging from
liposuction
and breast augmentation to eyelid surgery and Botox, can receive the excellent care and results they need. To learn more about Aqua Plastic Surgery, or to schedule a free consultation, contact the practice today at 561-776-2830 in Jupiter, or 954-564-3832 in Ft. Lauderdale.
Email Aqua Plastic Surgery