PayU Appoints New CEO For Middle East and Africa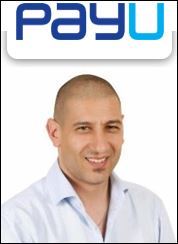 Johannesburg, South Africa – PayU, a global mobile and online payment systems service provider, announced the appointment of Mustapha Zaouini as CEO of PayU Middle East and Africa (MEA). Zaouini is a respected business technology entrepreneur and executive in the telecoms, system integration consultancies and mobile money industries.
With an Executive MBA from London Business School and over 19 years of experience across a range of demanding roles in business and technology, he is an accomplished executive with a track record of working with high-growth technology companies in Europe and Africa. He brings a unique mix of experience in emerging markets and industry expertise, technical agility and operational skills, and a passion for innovation in mobile commerce.
Zaouini will be responsible for driving PayU's innovation and leadership in enabling the next generation of payment behaviours in the region. His strengths include enterprise leadership, developing organic revenue growth and creating effective partnerships in complex ecosystems.
About
PayU is an online and mobile payments service provider
. PayU Payment Solutions (Pty) Ltd ("PayU MEA") enables and empowers businesses and individuals in the Middle East and Africa to safely transact and easily participate in ecommerce.
It is owned by Naspers and the company's products include a digital wallet for consumers and a PCI DSS level 1 certified payment gateway for businesses. PayU's vision is to be the most trusted payment gateway in the region for both merchants and consumers. For more information, visit
www.payu.co.za
.
Contact Information
Media Relations Department
PayU
011 289 2244
Contact Us