Property Management Unlocks Performance for SA Corporate Real Estate Fund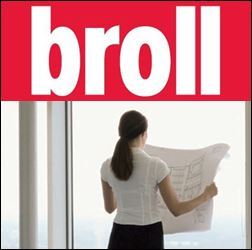 April 8, 2014 - Johannesburg, South Africa – Improved key performance indicators have contributed significantly to the full-year performance of the SA Corporate Real Estate Fund. The Fund recently announced 8.6% distribution growth for the year up to 31 December 2013, which surpassed all market expectations.
The results reflect a turnaround for the fund which has been achieved with its four-pillar strategy. This strategy focusses on investment strategy, capital structure, alignment of investor and management interests, and property management.
At the start of 2013, SA Corporate targeted property management as one of the key areas to ensure the optimal performance of the fund. It sought to procure top property management services with a robust service level agreement to 'stretch' key performance indicators. It also required its new property manager to have turnaround competence to proactively address the need to improve these indicators in the fund and add strategic value.
SA Corporate went out to tender and awarded the contract for the property management of its entire portfolio to Broll from 1 July 2013.
The resultant turnaround in the performance of the portfolio is evident in the numbers. SA Corporate's reported second-half results exceeded expectations with 9.9% distribution growth compared to the second-half of last year.
Contributing significantly was the overall improved property portfolio fundamentals. During the year vacancies reduced from 5.9% to 4%, net arrears after provisions decreased by R3.6 million to 3.2% of annual billings, built-in rental escalations are at least 8.1% or above for all sectors, and 73.1% of the tenants whose leases expired during the year have been retained in the portfolio at positive consolidated rental reversions.
In addition, SA Corporate's property expenses continued to decline as a percentage of property revenue, from 14.7% last year to 14.2% in the current year.
Rory Mackey, Managing Director of SA Corporate says: "We are very pleased with the progress Broll has made to date in the property management of our portfolio and their particular contribution to the turnaround of our retail properties. They are committed to continue to make improvements and we anticipate a further reduction in retail vacancies in the current year. We greatly value the business relationship we have established with Broll since July 2013 and look forward to this growing from strength to strength in the years ahead."
Malcolm Horne, CEO of Broll property management services says: "SA Corporate's property management strategies underpin its performance for investors. We're pleased with the progress already made in furthering SA Corporate's goals for its property portfolio. We will continue to maintain present portfolio metrics, ensuring sustainable performance, and find ways to further improve performance and add value, even in the coming challenging economic year."
SA Corporate is a diversified real estate investment fund listed on the JSE. It invests in retail, industrial and office property, mostly in the major metropolitan centres of South Africa. SA Corporate's portfolio consists of 134 properties, covering 1.193 million square meters of lettable area, independently valued at R8.87 billion on 31 December 2013.
About
Over the years and while serving some of South Africa's largest listed property portfolios,
Broll has earned a formidable reputation for delivering quality, effectiveness and value
. The ability to cross-reference information from an enormous database compiled from years of experience and exacting market research enables Broll to provide unique, cost-effective solutions.
Broll is South Africa's leading multi-disciplinary property services company, specialising in commercial, retail, industrial and investment properties
. For more information, visit:
www.broll.co.za
.
Contact Information
Media Relations Department
Broll
080 111 6666
Contact Us