Wake up to Sealy's New Technology, Available Only at Dial-a-Bed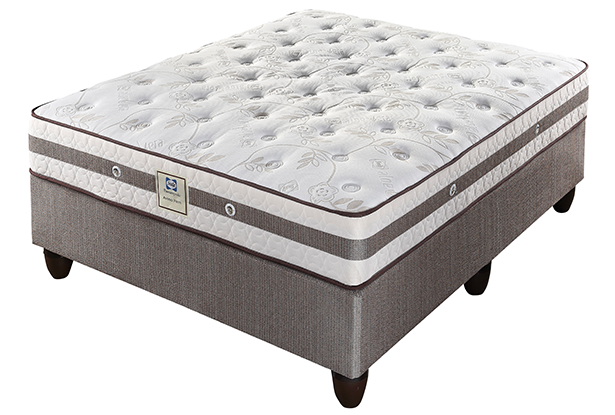 Johannesburg, South Africa – When people think new technology, images of mobile phones, tablets and PCs instantly pop into their heads. Sleep, it seems, is the one thing people don't associate with technology and yet, if it weren't for brands such as Sealy researching, developing and revolutionizing beds, mattresses and other sleep-related elements, we might never get a good night's sleep.
Sealy is proud to release its new technology range
, available at Dial-a-Bed stores. This new range has been developed by experts in the field, and is comprised of elements that ensure maximum comfort, optimized sleep and hygiene standards well beyond what we've ever seen before.
This new technology includes Natural Balance™ fabric, which optimises thermoregulation. For those who don't know, thermoregulation is the body's natural process of cooling down or warming up. External factors are vital to this process, but sometimes, they can be more of an annoyance than assistance. Thermoregulation fabric counters this by ensuring that whether a person is naturally hot or the type whose feet are always cold, his/her body temperature stays even, increasing comfort and helping conserve energy. The wellness benefits in this are impressive, and may revolutionize the way everyone sleeps.
Also on the list of exceptional bed technology is the CoolSmartTM Gel Memory Foam layer. Many have heard of the benefits of Memory Foam, but with the addition of gel beads, comfort is increased exponentially. These gel beads also assist in maintaining body temperature during the night, to avoid waking up from that 'overheated' or 'freezing cold' feeling again.
Next on the list of revolutionary technology are the adjustable flexi-leg designer feet. Sealy has taken the very different heights of every person into consideration, allowing individuals to finally adjust the bed height to suit their unique stance. For those who tower over their beds, this means no more bending and for the shorter ones among us, there's no need to climb like Jack conquering his beanstalk.
Dial-a-Bed is proud to present this new technology, which fits perfectly with its commitment to improve every South African's quality of sleep, and will continue to support such forward thinking initiatives as long as they improve the sleep of South Africans.
About Dial-a-Bed
Dial-a-Bed is committed to providing customer satisfaction and stock a range of quality beds and mattresses at great prices. As South Africa's leading specialist bedding company, Dial-a-Bed prides itself on their extensive selection of the best brands at the best prices. Additionally, Dial-a-Bed also offers bed accessories like pillows and mattress protectors. Buying a new mattress or bed online has never been this simple and easy. For additional information please visit,
www.dialabed.co.za
.