MV Transportation Selected to Run Atascadero, CA Transit Service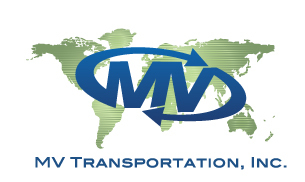 DALLAS (April 10, 2014)
– Today, MV Transportation, Inc., announced it has been selected to operate the transit service for the City of Atascadero, CA. Awarded by the Atascadero City Council, the contract begins on July 1, 2014 and covers a base period of three years with two additional one-year renewal options.
Under the terms of the contract, MV will manage the transit operation which includes close coordination with the City's vehicle maintenance and dispatch departments which are handled separately. The transit service will be provided using a client-furnished fleet of four vehicles. MV will employ six professional operators and staff to run the operations.
"We are thrilled with the Atascadero City Council's decision," said Kevin Klika, President and Chief Operating Officer for MV Transportation. "While we operate transit services in nearby Morro Bay, this is our first operation in the town of Atascadero. We plan to leverage our deep transportation experience and resources in the region to deliver a high quality and efficient service for the local community."
This contract expands MV's presence in the central coast of California, adding to its current contract in Morro Bay.
About MV Transportation, Inc.
Based in Dallas, MV Transportation, Inc. is the largest private provider of paratransit services and the largest privately-owned passenger transportation contracting firm based in the United States. The company employs more than 16,000 dedicated transit professionals and operates more than 200 paratransit, fixed-route, shuttle and Medicaid contracts around the world.
Email MV Transportation, Inc.