Hawthorne Dentist Offers Affordable Dental Implants to Patients with Missing Teeth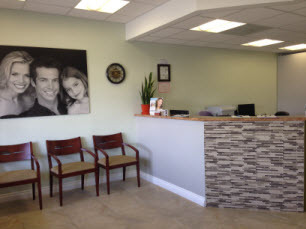 Hawthorne, CA - Dental implants remain one of the most effective ways to replace missing teeth. Dr. Nirup Reddy of Reddy Dental Group has been working to make this treatment more accessible to his patients.
Dental implants
are artificial teeth replacements that act in place of an entire missing tooth to permanently restore both your smile and your mouth's natural bite power. Implants contain a titanium root and a crown made of sturdy, attractive porcelain or ceramic. They are able to nurture bone stability in your jaw while also performing just like your natural tooth would.
While largely beneficial for aesthetic as well as your overall oral health, dental implants can be costly treatments. Because implants are installed as one-at-a-time tooth replacements, it's possible for patients with multiple missing teeth to quickly accrue extensive dental bills for these services.
Hawthorne implant dentist, Dr. Reddy, understands how beneficial dental implants can be for their patients with one or more missing teeth. In an effort to make implants easier to acquire, Dr. Reddy has begun purchasing dental implant components in bulk, which allows them to help their patients save as well.
Dr. Reddy explains, "We want to give our patients the best care possible. For those of them with missing teeth, this often means recommending dental implants. Many patients settle on removable teeth replacements such as full or partial dentures, but these can cause oral health issues such as damage to gum tissue and shrinkage of bone in the jaw. By making our dental implants affordable, we're helping our patients to the best treatments available."
Through their use of bulk implant supplies, Reddy Dental Group is able to lower material costs, which has a positive impact on the cost of the services they offer. Hawthorne patients can benefit from permanent and high-quality dental implants without fear of the strain it may put on their budget. "With dental implants, our patients don't have to worry about the embarrassment of slipping dentures or missing out on their favorite foods because of the instability of removable appliances. Dental implant treatment is truly innovative in the way it has allowed us to care for patients with missing teeth. We are happy to make this service more affordable for the patients in our community", comments Dr. Reddy.
About Reddy Dental Group
Dr. Nirup Reddy is dedicated to providing comprehensive services that are individualized to help each patient meet their oral health goals. Reddy Dental Group offers
family dental services
to patients starting at age two. Some of the more common services they offer are root canal therapy, periodontal disease treatment, and cosmetic dentistry and dental implants.
For more information about getting dental implants, please visit the Reddy Dental website at reddydentalgroup.com