Cutting-Edge Dental Technology Used by Glen Allen Dentist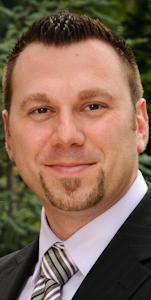 Avi Gibberman, DDS, uses digital x-rays and digital intraoral cameras at his Glen Allen dental practice. This dental technology delivers numerous benefits to patients. Digital x-rays are faster, clearer and larger than their traditional counterparts. They are more comfortable for patients, and use less radiation than processed film. Additionally, digital images can be enhanced and magnified the help educate patients on various aspects of their oral health.
According to Dr. Gibberman, advancements in digital x-rays are allowing dentists to more accurately diagnose problems prior to the placement of
dental implants
. Implant dentistry helps patients with missing teeth achieve natural-looking smiles and maintain chewing function by surgically placing dental implants into the patient's jawbone. "With today's 3D digital x-ray equipment, we are better able to diagnose a patient's condition and plan a more precise treatment," Dr. Gibberman said. "3D digital x-rays are transforming the field of implant dentistry."
Using digital x-rays and dental implant treatment planning software, Dr. Gibberman can create a digital model of the patient's new smile. These models are used to guide the placement of each dental implant using custom surgical guides.
In addition to digital x-rays,
Dr. Gibberman
's Glen Allen dental office is also equipped with intraoral cameras and LCD monitors in each operatory. "Intraoral cameras provide exceptional views of the gums, teeth, cavities, fillings and existing dental work. This allows for better diagnosis of issues," Dr. Gibberman said. "Not only can the dentist get a phenomenal view, the patient can, too. We use intraoral cameras to help educate our patients to understand their oral conditions and treatment options."
About Dr. Gibberman
Born and raised in Newport News, Virginia, dentistry is in Dr. Gibberman's blood as he comes from a family of dentists. Dr. Gibberman graduated from the University of Virginia before attending Virginia Commonwealth University where he finished second in his dental school class and earned his Doctor of Dental Surgery degree (Magna Cum Laude).
Dr. Gibberman belongs to several professional organizations including the American Dental Association, Academy of General Dentistry, Virginia Dental Association, and the Richmond Dental Society. He is very active in organized dentistry and is a board member of the Richmond Dental Society.
Having been in practice for almost ten years, Dr. Gibberman is committed to providing exceptional dental care to his patients, and continues to invest in the latest dental technologies.
Email Avi B. Gibberman, DDS