Six Signs That It May Be Time to Replace Your Air Conditioning Unit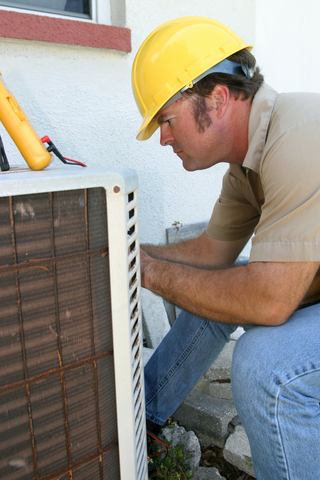 April 10, 2014 - As we move into spring and enjoy even more of our gorgeous desert weather, it is important to know that your air conditioner is functioning at its best. Preferred Plumbing, Heating and Air Conditioning recommends reviewing the following signs to determine whether it might be time to service or replace your system. Schedule an inspection in March with Preferred Plumbing, Heating and Air Conditioning, and receive a special rate of only $59 (nearly $100 off the normal inspection rate.)
1.
Continually Higher Energy Bills
: if your bills continue to be more than your local friends and neighbors, it may be that your air conditioning system is no longer efficient or is just out of date. Consider replacing it with a unit with a minimum 14 SEER rating (seasonal energy efficiency ratio). These systems can help you see 35-40% savings off of your monthly cooling costs.
2.
Frequent Repairs
: Constantly needing to call for service means that your system is not reliable and is also simply frustrating. If you are spending a considerable percentage of the cost of a new system on repairs, Preferred Plumbing, Heating and Air Conditioning can help you determine if a replacement may be the better choice.
3.
General Age
: a system that is 10 years old or more may be beginning to be show its wear and tear, and although you may be able to get through another season, an inspection/tune up may reveal that a replacement may be your best option.
4.
Excessive Dust and Reduced Air Quality
: an efficient unit should be filtering and regulating the humidity of your indoor environment in addition to cooling. Leaky ducts or old filters could be the problem, or it could be an improperly sized or older unit.
5.
System is Too Noisy
: Does the roar of your air conditioning ruin the peace in your home or backyard? Are your neighbors complaining? The system may be improperly sized or there could be a problem within the system.
6.
Some Rooms are Too Hot or Too Cold
: A cooling unit that needs to be replaced may cause inconsistent room temperatures. Improper duct sealing, insufficient insulation, or inadequate air sealing may be the problem, or there may be a need to change the unit for better overall quality. Additionally, a programmable thermostat can help make your system more efficient by controlling the temperature when you are not at home or asleep.
Seasonal inspections and preventive maintenance are the best way to keep your air conditioning running efficiently, but at some point, a replacement of the unit may be the best solution to keep you and your family comfortable throughout the spring and summer in the desert. Preferred Plumbing, Heating and Air Conditioning can help you determine the right system for your needs. Please contact us at 760.863.0832 to schedule an appointment, and during March, take advantage of our $59 inspection (a savings of nearly $100).
Preferred Plumbing, Heating and Air Conditioning services residential and commercial customers in the Coachella Valley and surrounding areas. With our goal of exceeding your expectations, our consultants will always recommend the best option for your home. We provide recommendations on energy efficiency and optimal maintenance of your systems and equipment. Preferred Plumbing, Heating and Air Conditioning is licensed and bonded and our skilled service technicians are trained to install and maintain any make or model.
Email Preferred Plumbing, Heating and Air Conditioning