Lear Capital releases exclusive 1/4 ounce, IRA-eligible Arctic Fox Coin struck in Fine Gold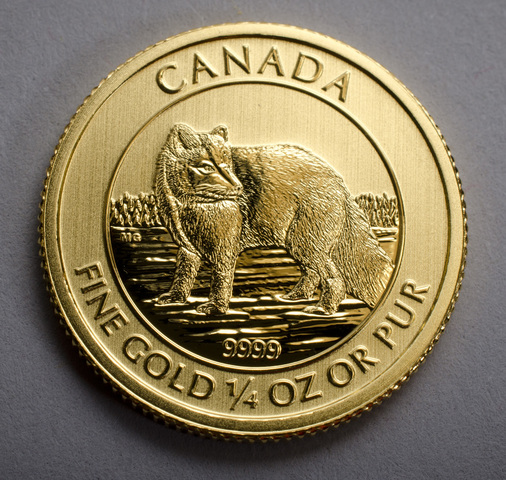 April 10, 2014 - Great works often have great sequels and such is the case of Lear Capital's exciting encore to their highly popular Polar Bear coin. From the great tradition of one of the finest minted coins series, comes the Gold Arctic Fox, a dazzling coin struck in .9999 gold. (
www.learcapital.com/arcticfoxcoin.html
)
The Gold Arctic Fox coin is a new issue of the Royal Canadian Mint and exclusive to Lear Capital in North America. This dazzling coin is in uncirculated condition and struck in the high tradition of the Royal Canadian Mint's finest engravers. Its pure gold content makes it IRA eligible and a crucial hedge against market volatility, global unrest, looming inflation, and a market bubble on the brink of correction. Precious metals held in an IRA account are part of a powerful diversification strategy and a smart way to protect your money.
Lear Capital's Gold Arctic Fox coin joins the venerable ranks of the Gold Polar Bear coin, an equally masterful creation of The Royal Canadian Mint. Like its Polar Bear counterpart, the Gold Arctic Fox is rich in detail. The coin's precise lines, clear edges, and high-polish finish capture an animal traversing the barren expanses of the frozen, treeless plains of the North American tundra. With a fixed stare, a brushy cat-like tail, cropped ears, and thick-soled paws … the detail on this coin depicts an animal well-adapted to some of the most extreme conditions on the planet.
"Like most of the exclusive coins from the Royal Canadian Mint, the Gold Arctic Fox is art in motion. The Mint has always been particularly adept at capturing the painstaking detail of a momentary action or movement and the Arctic Fox series is no exception," states Scott Carter, CEO of Lear Capital. "The fact that this particular coin is struck in Fine Gold adds tremendously to its appeal as a store of value. It is also something beautiful to have, to hold, and to keep for generations to come."
Lear's newest coin (
www.learcapital.com/arcticfoxcoin.html
) is a 2014 issue and is fully IRA eligible. Its weight and purity are guaranteed by the Government of Canada, and it is a powerful addition to any retirement or savings account. It is available to investors in convenient sheets of 20 coins each.
Lear Capital (
www.learcapital.com
) has been America's Precious Metals leader since 1997 helping customers diversify their portfolios with bullion, semi-numismatic, premium rare coins, and by adding physical gold and silver to an existing IRA account. For investors looking to realign their asset allocation, maintain an aggressive hedge against global volatility, or secure tangible retirement protection, Lear Capital has a plan.
Lear Capital maintains an A+ rating with the Better Business Bureau and is a PCGS (Professional Coin Grading Service) Authorized Dealer. In addition, they abide by the NGC's (Numismatic Guaranty Corporation) coin grading Standard of Integrity, and support the ICTA (Industry Council for Tangible Assets) on issues of taxation, IRS regulations, and legislation that impacts all tangible assets.
Lear Capital can be contacted through their website at:
www.learcapital.com
or at 800-576-9355.
Email Lear Capital Corporate