Spring is the Time to Get a New Mattress from Foam By Mail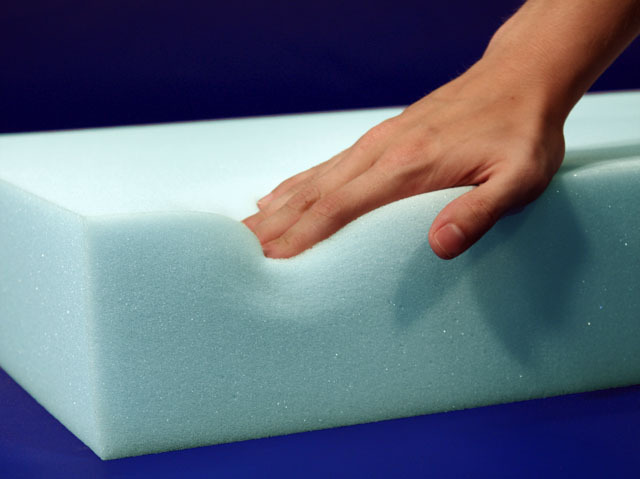 April 12, 2014 - Spring cleaning means it's the perfect time to purchase a new mattress from Foam By Mail. Traditional mattresses can harbor dust mites, which feed on the skin cells our bodies shed. They create entire colonies that live inside mattresses, and can result in allergy or asthma flare-ups. Foam By Mail foam bedding greatly reduces the impact of dust mites, due to its physical structure. Without the cavernous open area inside traditional mattresses, there is much less space for dust to go and mites to hide. Fewer mites mean fewer symptoms! With many conventional foam varieties, Foam By Mail also offers hypoallergenic all-natural Talalay latex foam mattresses, and three densities of hypoallergenic memory foam bedding. Upkeep requires little more than a mattress cover and a gentle vacuuming of your foam bed.
In addition to their mattresses, Foam By Mail offers a wide variety of foam products, including cushions, packaging materials, and memory foam and latex comfort and support products. They provide materials for residential and commercial customers alike. Shoppers can take advantage of their reliable, professional service, huge selection of items, and their 110% Price Match Guarantee.
To combat sneezing, runny noses, and dry eyes, buy a new latex or memory foam mattress today. Just go to
FoamByMail.com
and pick out a mattress that's right for you and enjoy refreshing, allergy-free sleep.
About Foam By Mail
Foam By Mail is the online division of Foam Factory, Inc., located in Southeast Michigan. For more than 30 years, they've manufactured and distributed foam products all across the world. By selling everything from pillows and packaging to acoustic treatment and crown molding, Foam By Mail has been able to serve their customers' needs at home, at work, and everywhere in between.