FRC Logistics Inc. Launches New Website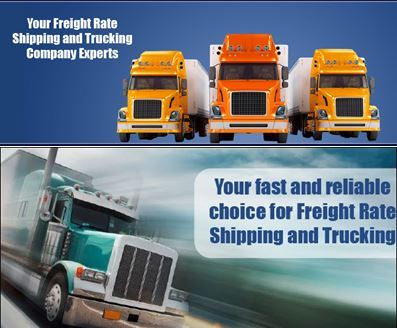 Juliaetta, ID – FRC Logistics Inc. has revealed their new online site. The site was revamped in order to allow customers access to the newest technologies in the trucking and logistics industries for obtaining online freight quotes and scheduling trucking service. The overhaul to the website was just the start to providing customers fast, quick and easy solutions. The company has also continued its expansion into social media with Facebook and Twitter. The much needed site refresh makes it simpler for customer to navigate between pages, obtain quotes, read current industry news headlines summaries and contact the company.
FRC Logistics Inc. offers customers one of the most extensive ranges of freight and shipping services in the industry with competitive rates. Trucking and freight shipping services provided include:
Full Trailer Loads (FTL)
Less than Truckload (LTL)
Residential Shipping
Business to Business Logistics Solutions
Over Sized Shipments
Refrigerated Shipments
Flatbed Shipments
Air Cargo Shipping
Equipment Shipping
Freight Rates
Instant Online Freight Quotes
Customers can obtain online freight quotes instantly and easily on a variety of freight shipping services by accessing their Freight Rate Central services page. Visitors to their new online website are able to choose from trucking and freight shipping services by selecting a specific category, or by state. Using the services page helps people select the right type of freight or shipping service they require. Their new online quoting tool allows customers to receive intuitive and instant free freight shipping quotes any time of the day or night.
To learn more about truck freight services and shipping solutions available from FRC Logistics Inc., visit their newly redesigned website at
www.freightratecentral.com
, or call them directly for further assistance at 855-FRC-SHIP (855-372-7447). Their dedicated team of trucking and freight experts ensures all shipments are handled in the most efficient manner through every step of the shipping process, so they arrive on-time and safely at their destinations.
About FRC Logistics Inc.
FRC Logistics Inc. is the industry leader for all of your freight service and truck shipping needs. Their goal is to provide outstanding customer service and satisfaction by using the latest trucking services and freight shipping technologies available. They have logistic solutions for any size and type of freight.