Meaningful Use Monitor Will Soon Release Enhanced Product for Physicians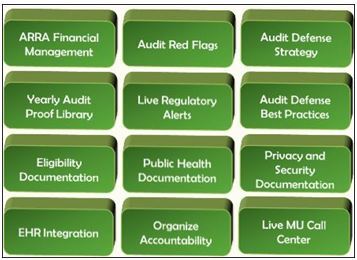 Rochester, WI – Meaningful Use Monitor (MUM) announces the upcoming release of its enhanced Web-based Compliance Database for physicians. Like the former version, the enhanced Database fully integrates with a provider's electronic health records software and tracks meaningful use compliance. The physician database is expected to be released at the end of April 2014, and the release of similarly enhanced database for hospitals will follow in May.
Among the key features of the enhanced physician database are measures-by-measure guidance on reporting, audit detection capabilities, clear and concise documentation guidelines and financial management tools. The database also enables users to export reports into Excel for further analysis and printing.
Meaningful Use Monitor has helped dozens of hospitals and over 1,200 physicians understand and achieve meaningful use and avoid possible recoupment of CMS incentive payments. In addition to its Compliance Database, Meaningful Use Monitor offers research and advisory services through its exclusive monthly "MUM Club" as well as audit defense and support through its "Mock Audit" program, designed to test a provider's degree of readiness for an audit prior to attestation.
Meaningful Use Monitor reminds eligible professionals and hospitals that every provider must attest to meaningful use every year until 2021 and that CMS has the right to conduct an audit for each year's documentation for up to six years. MUM's Compliance Database, monthly "MUM Club" and Mock Audit service help physicians and hospitals ensure they are on track to meeting core and menu set objectives and avoid possible recoupment of CMS incentive payments. For more information about Meaningful Use Monitor, visit
http://www.meaningfulusemonitor.com
or contact the company by phone at 414-640-2817.
About Meaningful Use Monitor
Meaningful Use Monitor is committed to helping ambulatory and inpatient healthcare providers comply with meaningful use objectives and receive their incentive payments through CMS. Their expert team has developed a sophisticated program with EHR linking capabilities that carefully monitors and tracks meaningful use progress. With innovative solutions like audit detection and mock audits prior to attestation, Meaningful Use Monitor has become part of the larger effort to help healthcare providers improve patient care and outcomes.
Email Meaningful Use Monitor