With the Launch of the New Website, Omni Mobile Marketing Announces Email Marketing Is Officially Dead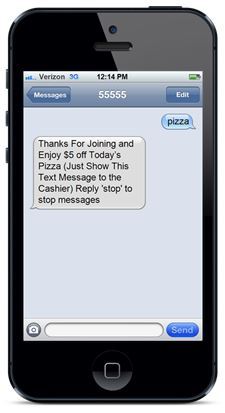 April 16, 2014 - Omni Mobile Marketing re-launched their website a few weeks ago, and is taking an entirely new direction with their mobile marketing strategies. The simple email marketing of the past is dead, and innovative, interactive Internet marketing and mobile marketing have taken email's place. Instead of sending out spam emails every week to hook maybe a few customers with new deals, Omni promotes mobile coupons, keyword campaigns, loyalty programs, mobile voting and more.
Omni Mobile Marketing has taken time developing strategies that are more interactive than simple emails. Mobile coupons are more likely to be used, since customers don't have to print and save the paper, and they can access them from anywhere. Loyalty programs promote return customers, and reward your regulars for their business, and other programs like keyword campaigns and QR codes utilize social media and customer internet activity as marketing for your company. Omni treats you like a business owner, not a marketer or a computer program, and has created a user interface and a price system that takes this into account.
For more information about Omni Mobile Marketing's brand new website and their new email marketing services and strategies, including the marketing programs available, pricing and potential business strategies, visit them online at
https://omnimobilemarketing.com
.
Omni Mobile Marketing
Omni Mobile Marketing treats you as a business owner and a person, not a computer program or a paycheck, and has taken time to create effective, affordable, user-friendly mobile marketing strategies to help you reach customers and utilize all of your resources in the most efficient manner. Their strategies include mobile coupons, QR codes, SMS programs, keyword campaigns and more, and their rollover credit program allows you to use the entire plan you purchase since the credits don't expire.
Email Omni Mobile Marketing