Anapol Schwartz Attorney to Talk about Distracted Driving on Radio Show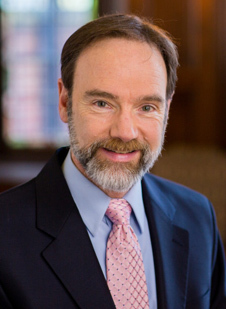 April 21, 2014 - PHILADELPHIA
– Anapol Schwartz partner and End Distracted Driving (EndDD.org) Founder Joel Feldman will be interviewed about the dangers of technological distractions on The Peggy Smedley Show on Tuesday, April 22 from 1:45 to 2:00 pm EST.
Feldman will discuss technological distractions while driving including the new wearable device called Google Glass, which is a tiny computer display screen mounted on an eyeglass frame.
Distracted driving awareness
advocates are debating the device's capacity to distract drivers from the road despite being hands-free. Lawmakers in eight states are also proposing legislation to ban the device while driving, and it hasn't hit stores yet.
"I'm sure the developers of Google Glass would agree that this technology isn't wise to engage while driving," Feldman said. "Unfortunately, people often fail to act properly until laws are written, and that can be too late for many."
EndDD.org is a leading organization in the fight against distracted driving. The campaign includes a scientifically-based presentation that has been viewed by nearly 200,000 teens and adults in more than 40 states. Feldman demonstrates the challenges of changing attitudes and behaviors about distracted driving.
The Peggy Smedley Show is a weekly radio show on the World Syndicated Radio Network that helps listeners understand connected devices and how these devices fit into everyday life.
About Anapol Schwartz
Anapol Schwartz has represented consumers for more than 30 years in a variety of personal injury matters and, through the Anapol Schwartz Foundation, supports a number of charitable organizations in the Delaware Valley.